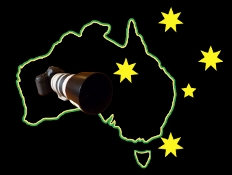 Sport Pixx Sport Photography
Perth.Western Australia.
Supermoto Western Australia Round 1
19th March 2017.
Wanneroo International Kartway.Perth.WA.
These images were shot of the riders of various abilities in the different classes at the round 1 WA Championship on the 19/3/17 held at Wanneroo International Kartway .Perth.WA..
If your bike isn't in the slide show ,lets know and I'll send you a Thumbnail,just send me a description ,race number type/colour of bike etc.
If you'd like to order a digital image / print go to the order page or email me sportpixx@hotmail.com
Select an Image
Mouse over image to Control the Slideshow.
Well the weather Gods were smiling on Sunday when the Supermoto club of Western Australia ran its round 1 of the championship at the Wanneroo International Kartway .The 4 classes were run over the 20 race competition ,The Supermoto Clubman ,The Supermoto Mini Motard ,the Supermoto Open and not forgetting the Supermoto Postie .
In the Supermoto Mini's it was # 6 Tim Rose that collected 1st place ,coming in second was #10 Beau Erikson,and claiming third spot was # 71 Bill Woodland. In the Supermoto clubman class it was #67 Roger Davies ,picking up second was # 57 Matt Fathers,claiming third spot was # 178 Mike Ireland.The Supermoto Open was won by # 557 David Carwadine ,second went to # 48 Tim Boujos,third place went to #79 Matt Buckley,In the Supermoto Postie it was # 31 Ryan Woods that collected top spot on the podium with # 81 David G Mercer picking up second ,coming in third was # 21 Sean Sommers.
A big thanks to all the Officials,Flaggies and Volunteers
| | | | | | | |
| --- | --- | --- | --- | --- | --- | --- |
| Pos | Competitor | T-Pts | R1 | R2 | R3 | R4 |
| Posties | | | | | | |
| 31 | Ryan Woods | 100 | 25 | 25 | 25 | 25 |
| 81 | David Mercer | 84 | 22 | 20 | 22 | 20 |
| 21 | Sean Summers | 80 | 16 | 22 | 20 | 22 |
| 429 | Gaby Watson | 74 | 20 | 18 | 18 | 18 |
| 5. 54 | Wayne Brittain | 66 | 18 | 16 | 16 | 16 |
| Mini's | | | | | | |
| 6 | Tim Rose | 97 | 25 | 25 | 22 | 25 |
| 10 | Beau Erikson | 91 | 22 | 22 | 25 | 22 |
| 71 | Bill Woodland | 80 | 20 | 20 | 20 | 20 |
| 32 | Ben Smith | 72 | 18 | 18 | 18 | 18 |
| 98 | Hayley Anderson | 64 | 16 | 16 | 16 | 16 |
| 15 | Josie Reed | 60 | 15 | 15 | 15 | 15 |
| 7 | Helen Parker | 56 | 14 | 14 | 14 | 14 |
| 17 | Stefano Cavali | - | - | - | - | - |
| Clubman | | | | | | |
| 67 | Roger Davies | 95 | 25 | 25 | 25 | 20 |
| 57 | Mathew Fathers | 81 | 16 | 18 | 22 | 25 |
| 178 | Mike Ireland | 77 | 22 | 22 | 18 | 15 |
| 14 | Rammus Yan | 58 | - | 20 | 20 | 18 |
| 202 | Tim DeBruyn | 68 | 15 | 15 | 16 | 22 |
| 59 | Ray Coleman | 56 | 13 | 14 | 15 | 14 |
| 103 | Kristo Raam | 52 | 20 | 16 | - | 16 |
| 7 | Peter Purdy | 50 | 14 | 13 | 11 | 12 |
| 27 | Kerri Hudson | 48 | 11 | 12 | 14 | 11 |
| 313 | Joel Hunter | 45 | 12 | 11 | 12 | 10 |
| 223 | Krystal Biffen | 36 | - | 10 | 13 | 13 |
| 43 | Pheobe Meads | 36 | 9 | 9 | 10 | 8 |
| 31 | Ryan Woods | 19 | 10 | - | - | 9 |
| Open. | | | | | | |
| 557 | Rohan Carwardine | 97 | 22 | 25 | 25 | 25 |
| 48 | Tim Boujos | 89 | 25 | 22 | 20 | 20 |
| 79 | Mathew Buckley | 66 | 8 | 16 | 22 | 20 |
| 55 | Dylan Riley | 66 | 12 | 18 | 18 | 18 |
| 23 | Murray Foster | 57 | 15 | 15 | 11 | 16 |
| 38 | Andrew Biffen | 55 | 11 | 14 | 16 | 14 |
| 47 | Keegan Hesse | 48 | 13 | 13 | 10 | 12 |
| 24 | Lachlan Hickey | 46 | 10 | 9 | 14 | 13 |
| 35 | Jamie Whiteford | 45 | 18 | - | 12 | 15 |
| 93 | Jess Boujos | 40 | 20 | 20 | - | - |
| 429 | Sam Watson | 39 | 14 | 11 | 8 | 6 |
| 13 | Beki Pech | 37 | 7 | 7 | 13 | 10 |
| 74 | Gavin Bayliss | 35 | 4 | 5 | 15 | 11 |
| 193 | Reevenjit Singh | 34 | 5 | 12 | 9 | 8 |
| 19 | Tommy King | 26 | 16 | 10 | - | - |
| 12 | Asher Brolsma | 24 | 9 | 6 | - | 9 |
| 7 | Lee Johnson | 21 | 6 | 8 | - | 7 |
| | | | | | | |
| | | | | | | |
| | | | | | | |