Sport Pixx Sport Photography.
Perth.Western Australia.
The Vintage Sports Car Club of WA + The Shire of Northam.
present the
Northam Mitre 10 Flying Fifty .Northam.WA.
Sunday 2/4/17
Select an Image
Mouse over Image to Control the Slide Show...
These were some of the images I shot of the 113 competitors who competed in the 5 classes at the Northam Mitre 10 Flying Fifty Regularity event on Sunday 2/04/17 held in the Northam CBD.Northam.WA.Unfortunately due to some incidents the event was cut short from 20 events to 15.
As always good time was had by all the competitors and spectators
A big thanks to all the Officials ,Volunteers and the crew who set up and dismantled the Course/Barricades.
If your car isn't in the Slide Show ,email me your Race number and I'll send you a Thumbnail Image.
If you would like to order an Image ,go to my contact page or email me graeme@sportpixx.com.au .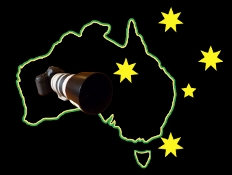 Mitre 10 Northam Flying 50 "Round-the-Houses"
Northam Street Circuit
Valley Ford Sports & Race Cars Pre 1960
1 77 Steve Williams Austin 7 S/C 1:22.0000 98 5 1:21.9956/00 1:21.9444/10 1:22.0005/00 1:21.6576/68
1:21.8967/20
2 23 Graham Aldous MG TC 1:22.0000 512 5 1:25.5284/** 1:22.4095/40 1:21.9157/16 1:21.7037/58
1:22.4603/46
3 4 Barry MacKintosh Bartlett 1:20.0000 889 5 1:22.0935/** 1:21.7833/** 1:21.3510/** 1:21.7839/**
1:21.8999/**
4 27 Graeme Cocks Chrysler Silverwings 1:22.0000 896 5 1:24.8121/** 1:23.3898/** 1:20.4222/** 1:21.8556/28
1:23.3591/**
5 105 Christopher MacKinto Salmson 1:20.0000 1112 5 1:23.3447/** 1:22.8190/** 1:18.9019/** 1:20.1997/19
1:22.6099/**
6 114 Doug Vanzetti Triumph Gloria 1:18.0000 1358 5 1:19.4499/** 1:16.3622/** 1:16.9383/** 1:16.4706/**
1:16.1343/**
7 36 Jack Del Borrello White Mouse Ford 10 1:19.0000 1586 5 1:21.9958/** 1:21.7675/** 1:18.7537/48 1:22.9970/**
1:24.6476/**
8 7 Geert De Klerk Austin Seven Special 1:30.0000 1594 5 1:33.3602/** 1:29.3345/** 1:30.5479/54 1:26.5840/**
1:28.0421/**
9 34 Mike Sherrell MG TC 1:17.0000 1940 5 1:16.8558/28 1:13.8873/** 1:13.9730/** 1:17.0096/00
1:13.5616/**
10 9 Kevin McMahon MGY K3 Special 1:25.0000 2162 5 1:24.9082/18 1:23.2574/** 1:20.7378/** 1:22.3041/**
1:22.9610/**
11 8 Simon Fry Austin 7 1:30.0000 2307 5 1:32.2907/** 1:26.1402/** 1:26.9862/** 1:33.7096/**
1:28.3188/**
12 18 Bryan Scrivenor MGT TC 1:10.0000 2726 5 1:17.0478/** 1:16.1029/** 1:13.6790/** 1:17.8876/**
1:12.5753/**
13 22 Stuart Elvidge Flying Standard 1:25.0000 3146 5 1:24.5996/80 1:21.6518/** 1:20.3847/** 1:20.0979/**
1:22.5139/**
14 38 Hugh Fryer Austin Seven 1:20.0000 5363 5 1:34.7362/** 1:31.9720/** 1:31.9680/** 1:26.8388/**
1:28.1402/**
15 3 Terry O'Flaherty Chrysler Special 1:30.0000 7995 5 1:33.3395/** 1:24.5052/** 1:20.7995/** 1:18.6532/**
1:17.7119/**
16 132 Wesley Symes MG Special 1:25.0000 9376 5 1:14.7988/** 1:14.0841/** 1:14.8997/** 1:20.5613/**
1:13.7524/**
DNF 29 Ross Oxwell Riley 9 racing speci 1:27.0000 794 2 1:33.1211/** 1:26.0874/**
DNS 32 Lou Symes Trumph TR3A 1:14.0000
DNS 73 David Moir Austin Healey
DNS 97 Tony Fowler Triumph TR 3A
DNS 99 Craig Atkins Morgan + 8 1:28.0000
Verlindens Electrical Production Cars Pre 1984
1 8 Bill Claizie XD Falcon 1:01.0000 362 5 1:01.8962/89 0:59.9448/** 1:01.2956/29 1:00.8577/28
1:00.9607/06
2 279 Jamie Scott Ford Escort RS 2000 1:06.0000 418 5 1:07.5881/** 1:05.6663/66 1:06.7047/70 1:05.5462/90
1:06.3486/34
3 30 Alan Mort Holden Torana 1:06.0000 561 5 1:08.6552/** 1:05.9332/12 1:05.6368/72 1:04.9412/**
4 9 John Purser Holden Commodore 1:05.0000 610 5 1:06.4423/** 1:05.2326/23 1:06.2225/** 1:06.1472/**
1:07.0732/**
5 12 Nick Daniele Ford Cortina MKI GT 1:07.0000 889 5 1:10.8548/** 1:06.5301/92 1:06.7216/54 1:05.5263/**
1:07.6435/64
6 27 Terry Van De Wyngaar Datsun 1600 1:07.0000 904 5 1:12.8287/** 1:08.5345/** 1:07.8732/87 1:06.6699/66
1:06.9192/16
7 208 Lindsay Hamersley Ford Falcon GT 1:04.0000 980 5 1:06.9117/** 1:06.5390/** 1:05.8608/** 1:05.2867/**
1:03.3824/**
8 99 William Lee Holden Commodore 1:05.0000 1011 5 1:08.8107/** 1:07.2271/** 1:06.2427/** 1:05.6956/69
1:07.1542/**
9 82 Syd Jenkins Morris Cooper S 1:05.0000 1052 5 1:10.0313/** 1:07.0687/** 1:06.6912/** 1:05.4455/44
1:06.3076/**
10 71 Peter Hammond Mini Cooper 1:09.0000 1087 5 1:16.1965/** 1:09.0285/02 1:08.4622/** 1:08.5062/98
1:08.1898/**
11 55 Mendo Joncevski Ford Mustang GT 350 1:02.0000 1167 5 1:02.8335/83 0:59.9069/** 1:00.7309/** 1:00.8053/**
1:01.1138/**
12 4 Neil Calvin Ford Cortina MK 1 1:06.0000 1205 5 1:10.7852/** 1:06.9585/95 1:08.9181/** 1:08.2941/**
1:07.1212/**
13 888 Tony Roskell Ford Falcon XY GT 1:02.0000 1337 5 1:03.1709/** 0:59.6790/** 1:00.2834/** 1:00.9505/**
1:00.9640/**
14 29 Jim Falconer Holden Torana A9X 1:02.0000 1397 5 1:07.7826/** 1:05.4765/** 1:00.1312/** 1:01.5314/92
1:01.9592/08
15 21 Cameron Jones Ford Escort MK2 1:06.0000 1439 5 1:13.9524/** 1:08.6559/** 1:07.6045/** 1:07.4374/**
1:06.7630/76
16 7 Jim Newell Morris Cooper S 1:07.0000 1439 5 1:15.9730/** 1:08.3835/** 1:05.5717/** 1:06.7639/46
1:06.6252/74
17 73 Arran Birmingham Escort 1:03.0000 1490 5 1:07.2490/** 1:05.3600/** 1:05.6519/** 1:05.5246/**
1:06.1350/**
18 144 Terry Masarra Holden Torana SLR 50 1:02.0000 1494 5 1:04.3638/** 0:59.5514/** 1:00.1591/** 1:00.9632/**
1:01.0176/**
19 16 Mitchell Evans Morris Mini 1:03.0000 1598 5 1:08.1053/** 1:04.5113/** 1:06.5274/** 1:05.3444/**
1:06.5171/**
20 171 Graeme Whittaker Mitsubishi GSR Sigma 1:11.0000 3083 5 1:12.9947/** 1:07.8525/** 1:07.5724/** 1:07.5689/**
1:06.5617/**
21 40 Luke Purser Ford XE 1:07.0000 3208 5 1:12.9603/** 1:03.8444/** 1:02.9634/** 1:04.7552/**
1:03.3534/**
22 303 Don Behets Galaxie Coup 1:04.0000 3961 5 1:07.0709/** 1:02.1981/** 0:59.1093/** 0:57.9785/**
0:58.4359/**
63 Keith Hornsey Studebaker Lark 1:06.0000
DNS 146 Ron Jones "Ford Anglia ""Super 1:12.0000
DNS 215 James Hooper Ford Escort Mk 2 1:10.0000
DNS 308 Mike Moylan Ford Lightweight 1:04.0000
DNS 350 Ron Tomerini Ford Mustang GT 350 1:03.0000
WAHTCC Historic Touring Cars
1 125 Steve Boyle Fiat 1:03.0000 527 3 1:06.1900/** 1:03.2333/23 1:04.8561/**
2 28 Colin Dinis Holden Torana GTR XU 1:05.0000 584 3 1:08.7495/** 1:06.1432/** 1:04.5125/96
3 58 Randle Beavis MKI Lotus Cortina 1:02.0000 600 3 1:03.0910/** 1:03.4164/** 1:05.5066/**
4 33 Patrick Dick Ford Mustang 1:02.0000 634 3 1:05.0395/** 1:02.5278/52 1:04.7927/**
5 5 Trevor Fairs Morris Cooper S 1:03.0000 705 3 1:08.3026/** 1:03.5694/56 1:04.1976/**
6 19 Rod Quinn Alfa Romeo GTV 1:02.0000 750 3 1:05.8201/** 1:03.4624/** 1:04.2277/**
7 39 Paul Bartlett Ford Escort 1:04.0000 776 3 1:09.3089/** 1:05.7327/** 1:04.7319/73
1:05.9826/02
8 11 Jonathon Whisson Ford Cortina 1:02.0000 791 3 1:04.8221/** 1:04.5486/** 1:04.5587/**
9 99 Lance Stannard Morris Coopers 's' 1:01.0000 811 3 1:02.2603/** 1:03.5821/** 1:05.2761/**
10 71 Martin Dennis Datsun 1600 1:04.0000 841 3 1:08.6536/** 1:07.2081/** 1:04.5693/56
11 8 Laurie Lapsley Jaguar MKII 1:03.0000 842 3 1:08.2184/** 1:04.4269/** 1:04.7922/**
12 55 Roy Prout Holden F5 Sedan 1:10.0000 897 3 1:13.8382/** 1:13.0108/** 1:12.1364/**
13 57 Scott Mackie Holden Torana 1:01.0000 920 3 1:03.1523/** 1:03.4597/** 1:05.6082/**
14 42 Simon Northey Cortina MK GT 1:06.0000 938 3 1:11.0829/** 1:08.3313/** 1:07.9744/**
15 60 Mike Gallagher Jaguar MKII 1:05.0000 1187 3 1:10.8428/** 1:08.3465/** 1:07.6922/**
16 91 Chris Malone Ford Escort Mk 1 1:05.0000 1330 3 1:13.3118/** 1:08.0280/** 1:06.9795/**
17 142 Ken Waller Volvo 1:07.0000 1636 3 1:14.8610/** 1:10.9947/** 1:11.5131/**
18 36 David Ward Ford Falcon 1:02.0000 2238 3 1:19.5804/** 1:05.1471/** 1:03.6669/**
19 6 Bob O'Neil Holden EH 1:05.0000 2248 3 1:15.2453/** 1:10.6998/** 1:11.5589/**
DNF 68 Andy Freeman Ford Cortina GT 1:04.0000 457 1 1:08.5731/**
43 Brad Peters Ford Cortina MKI GT 1:08.0000
DNS 38 Michael Holmes Ford Cortina MKI 1:06.0000
Elite Pool Covers Race Cars 1935-1982
1 21 Thomas Benson BMH Comic Book Speci 1:05.0000 701 5 1:09.5987/** 1:06.1916/** 1:05.2554/25 1:04.8750/24
1:04.6296/74
2 3 Garry Jones Westfield X1 1:10.0000 718 5 1:13.5585/** 1:10.1076/10 1:10.1294/12 1:11.8099/**
1:11.6127/**
3 17 Paul Wilkins Miller Ford V8 1:08.0000 775 5 1:12.1259/** 1:10.1580/** 1:07.8738/24 1:07.7095/58
1:07.6605/66
4 218 Gary West Dodge 1:07.0000 877 5 1:11.7391/** 1:08.6191/** 1:06.9788/04 1:07.1579/15
1:05.8731/**
5 217 Tony Brett Westfield 1:05.0000 979 5 1:11.2501/** 1:06.7010/** 1:06.2825/** 1:05.4824/48
1:05.0862/08
6 29 Glenn Swarbrick Macon 1:00.0000 1174 5 1:08.7192/** 1:01.2541/** 1:00.8292/82 1:00.2790/27
1:00.6946/69
7 11 Craig Bradtke Lucalia Clubman 1:05.0000 1370 5 1:10.7980/** 1:07.4669/** 1:07.7675/** 1:06.3955/**
1:06.3095/**
8 15 Bruce Jones Ford Clubman Special 1:05.0000 1447 5 1:10.7110/** 1:08.5945/** 1:06.8368/** 1:06.7169/**
1:06.6339/**
9 76 Stephen Martin Titan Valour 1:05.0000 1581 5 1:09.5765/** 1:02.9063/** 1:03.4295/** 1:03.5679/**
1:04.4610/**
10 14 Dick Turpin Triumph 1:09.0000 1762 5 1:11.7034/** 1:08.3302/** 1:06.3504/** 1:06.7016/**
1:07.1299/**
11 45 Andrew Murray Lotus Super 7 (repli 1:03.0000 2504 5 1:12.5623/** 1:07.3628/** 1:07.8271/** 1:05.4572/**
1:06.8543/**
12 50 Neal Jones Westfield Arrow SEI 1:08.0000 2562 5 1:08.8053/80 1:06.5487/** 1:06.1525/** 1:02.1884/**
1:04.6898/**
13 20 Mike Connell Elfin Mono 1:02.0000 2960 5 1:11.0612/** 1:08.3131/** 1:07.2865/** 1:06.0254/**
1:06.9346/**
14 7 Richard Baird Hudson Terraplane 1:09.0000 3325 5 1:16.1780/** 1:14.9480/** 1:15.9720/** 1:15.8355/**
1:15.3443/**
15 5 Gavin Edge Locost Super 7 1:05.0000 5244 5 1:16.0457/** 1:14.4686/** 1:16.4827/** 1:15.6578/**
1:14.8124/**
DNS 4 John Illig ELF F2 1:08.0000
DNS 55 Geoff Findlay Elf Super V 1:09.0000
Northam Liquor Barons Sports Cars
1 240 Howard Trevenes Datsun 240Z 1:06.0000 486 5 1:10.2835/** 1:06.0878/08 1:06.0625/06 1:06.2700/27
1:06.1740/17
2 59 Rami Brass MGB 1:04.0000 518 5 1:05.1539/** 1:03.1534/** 1:03.4489/** 1:04.9712/97
1:04.2858/28
3 8 Ian Wookey Austin Healey 3000 1:06.0000 631 5 1:09.3059/** 1:06.8123/81 1:05.5926/80 1:06.3027/30
1:05.4476/**
4 88 Ron Fabry MG Midget MKI 1:10.0000 800 5 1:11.5986/** 1:09.7638/46 1:10.7324/73 1:13.0282/**
1:12.2087/**
5 124 Paul Bevis Fiat Abarth 124 1:06.0000 829 5 1:09.3920/** 1:05.4933/** 1:05.5872/82 1:05.1338/**
1:05.3150/**
6 280 Peter Harrold Datsun 280ZX 1:01.0000 869 5 1:02.4381/** 1:00.6640/66 1:00.8021/38 1:02.1815/**
1:06.0438/**
7 97 Tony Fowler Triumph TR 3A 1:15.0000 889 5 1:19.7335/** 1:14.5897/82 1:16.3367/** 1:15.5986/59
1:16.4294/**
8 84 Brian Eyre Peugeot 205 GTI 1:15.0000 944 5 1:17.5852/** 1:13.0398/** 1:15.1474/14 1:13.8049/**
1:14.7875/42
9 98 Chris Bothams Datsun 260 Z 1:02.0000 971 5 1:02.5264/52 1:00.6423/** 1:00.8486/** 1:02.2906/29
1:05.9072/**
10 38 Mark Jones Triumph TR4 1:06.0000 972 5 1:11.3894/** 1:08.8830/** 1:05.9066/18 1:05.8136/36
1:05.5385/92
11 47 Peter Pelham Datsun 260Z 2+2 1:05.0000 1034 5 1:09.1463/** 1:05.2058/20 1:05.3482/34 1:03.7251/**
1:03.4393/**
12 10 Gordon Mitchell Fiat X1/9 Abarth Pro 1:04.0000 1128 5 1:07.8408/** 1:05.2453/** 1:05.5471/** 1:07.4739/**
1:05.1936/**
13 67 Greg Nicholas Datsun 260Z 2+2 1:05.0000 1137 5 1:04.2940/** 1:02.8576/** 1:03.4622/** 1:05.1109/11
1:03.7314/**
14 60 Leonard Kidd Porsche 911T 1:06.0000 1212 5 1:06.8657/86 1:05.9960/00 1:04.8687/** 1:03.7553/**
1:03.7350/**
15 171 Ivan Olsen Alfa Romeo 1:07.0000 1379 5 1:10.9577/** 1:05.7468/** 1:05.2355/** 1:06.0370/**
1:06.0422/**
16 911 John Webb Porsche Carrera 3.0 1:00.0000 2003 5 0:56.9462/** 0:57.6658/** 0:56.4301/** 1:01.8490/**
1:00.3154/31
17 18 Vince Troth MGB GT V8 1:02.0000 2067 5 0:59.4758/** 0:59.1729/** 0:59.3268/** 1:05.1092/**
1:03.5589/**
18 4 Graeme Paynter Porsche 924T 1:10.0000 2084 5 1:17.2848/** 1:13.2253/** 1:14.6248/** 1:13.3908/**
1:12.3301/**
19 93 Richard Gusterson MGB Roadster 1:17.0000 2178 5 1:20.5496/** 1:14.3090/** 1:14.2861/** 1:15.6015/**
1:14.6654/**
20 55 David Blainey Porsche 1:05.0000 2580 5 1:03.5646/** 1:00.7426/** 1:00.7130/** 1:02.3600/**
1:05.6061/60
21 73 David Moir Austin Healey 1:14.0000 2594 5 1:11.3335/** 1:09.8801/** 1:10.3225/** 1:13.0535/**
1:12.4095/**
22 177 Robin Falconer Datsun 240B replica 1:06.0000 2698 5 1:18.4871/** 1:11.1913/** 1:11.1972/** 1:08.1478/**
1:07.9824/**
23 68 Graeme Robson Renault R8 Gordini 1:12.0000 2774 5 1:21.5686/** 1:16.5702/** 1:16.7456/** 1:16.1101/**
1:16.7627/**
24 11 John Morrow Porsche SC 1:01.0000 2839 5 0:57.6280/** 0:55.6877/** 0:59.2819/** 1:01.8931/89
0:57.6330/**
25 156 Andrew Murdoch MBG GT 1:10.0000 4498 5 1:08.9885/** 1:05.4662/** 1:05.1852/** 1:04.8670/**
1:02.9814/**
DNF 54 Bert van Zuylen Alfa Romeo GTV 2000 No.Nom 3 1:12.8251/ 1:08.0901/ 1:11.2257/
D Firth Sports & Race Cars Pre 1960
1 77 Steve Williams Austin 7 S/C 1:22.0000 629 5 1:23.9845/** 1:23.1213/** 1:22.0146/01 1:21.0358/**
1:21.3641/**
2 114 Doug Vanzetti Triumph Gloria 1:18.0000 741 5 1:20.7184/** 1:20.4838/** 1:19.3009/** 1:18.9093/90
1:17.9817/02
3 23 Graham Aldous MG TC 1:22.0000 837 5 1:26.6426/** 1:22.4932/49 1:22.4035/40 1:24.0887/**
1:22.7610/76
4 105 Christopher MacKinto Salmson 1:20.0000 880 5 1:21.8029/** 1:22.3787/** 1:22.2867/** 1:21.1522/**
1:21.2071/**
5 38 Hugh Fryer Austin Seven 1:20.0000 991 5 1:23.2533/** 1:22.0592/** 1:23.5577/** 1:21.0621/**
1:20.0013/00
6 36 Jack Del Borrello White Mouse Ford 10 1:19.0000 1057 5 1:22.8531/** 1:19.5454/54 1:19.6698/66 1:21.8948/**
1:21.6347/**
7 27 Graeme Cocks Chrysler Silverwings 1:22.0000 1276 5 1:29.0756/** 1:23.4208/** 1:20.4500/** 1:22.9554/95
1:22.2215/22
8 34 Mike Sherrell MG TC 1:17.0000 1701 5 1:17.9384/93 1:16.6154/76 1:15.0011/** 1:14.2254/**
1:14.0973/**
9 9 Kevin McMahon MGY K3 Special 1:25.0000 1969 5 1:27.5091/** 1:25.5964/59 1:25.9800/98 1:21.2564/**
1:20.9300/**
10 7 Geert De Klerk Austin Seven Special 1:30.0000 2708 5 1:29.0266/** 1:25.9671/** 1:26.2862/** 1:28.4352/**
1:26.7296/**
11 18 Bryan Scrivenor MGT TC 1:10.0000 2782 5 1:17.5773/** 1:18.2717/** 1:14.7379/** 1:14.2817/**
1:12.9729/**
12 22 Stuart Elvidge Flying Standard 1:25.0000 2874 5 1:24.1520/** 1:22.4236/** 1:21.6082/** 1:22.3339/**
1:20.0826/**
13 132 Wesley Symes MG Special 1:25.0000 6696 5 1:27.6689/** 1:16.6482/** 1:19.0896/** 1:19.4572/**
1:12.6444/**
14 3 Terry O'Flaherty Chrysler Special 1:30.0000 8694 5 1:27.3695/** 1:20.6741/** 1:17.7883/** 1:22.0610/**
1:18.6140/**
DNF 29 Ross Oxwell Riley 9 racing speci 1:27.0000 1355 3 1:27.0713/07 1:23.5759/** 1:23.6755/**
4 Barry MacKintosh Bartlett 1:20.0000
DNS 8 Simon Fry Austin 7 1:30.0000
DNS 32 Lou Symes Trumph TR3A 1:14.0000
DNS 73 David Moir Austin Healey
DNS 97 Tony Fowler Triumph TR 3A
DNS 99 Craig Atkins Morgan + 8 1:28.0000
Bendigo Bank Production Cars Pre 1984
1 8 Bill Claizie XD Falcon 1:01.0000 536 5 1:02.8085/** 1:01.9995/99 1:01.6821/68 1:01.4381/43
1:02.4657/**
2 12 Nick Daniele Ford Cortina MKI GT 1:07.0000 537 5 1:08.2711/** 1:07.6080/60 1:05.8008/** 1:07.6569/65
1:07.4739/47
3 71 Peter Hammond Mini Cooper 1:09.0000 771 5 1:11.0333/** 1:07.8845/** 1:08.2794/** 1:08.1543/**
1:08.8201/34
4 4 Neil Calvin Ford Cortina MK 1 1:06.0000 778 5 1:08.6012/** 1:08.7538/** 1:07.1589/** 1:06.6045/60
1:06.6802/68
5 30 Alan Mort Holden Torana 1:06.0000 841 5 1:07.0371/** 1:03.1576/** 1:06.0106/01 1:06.4583/45
1:05.3768/**
6 9 John Purser Holden Commodore 1:05.0000 877 5 1:05.3902/39 1:05.5459/54 1:03.4081/** 1:03.1532/**
1:05.9888/98
7 279 Jamie Scott Ford Escort RS 2000 1:06.0000 970 5 1:07.0473/** 1:03.9711/** 1:05.7954/40 1:06.1895/18
1:03.9750/**
8 16 Mitchell Evans Morris Mini 1:03.0000 1007 5 1:03.9188/91 1:02.2005/** 1:01.7708/** 1:01.8309/**
1:01.5882/**
9 82 Syd Jenkins Morris Cooper S 1:05.0000 1044 5 1:06.9930/** 1:07.2067/** 1:07.1908/** 1:08.7283/**
1:04.8251/34
10 29 Jim Falconer Holden Torana A9X 1:02.0000 1081 5 1:03.7096/** 1:00.5826/** 1:00.6728/** 1:00.1803/**
1:02.0361/03
11 73 Arran Birmingham Escort 1:03.0000 1223 5 1:05.3877/** 1:05.1881/** 1:07.8224/** 1:05.1701/**
1:02.6594/68
12 7 Jim Newell Morris Cooper S 1:07.0000 1283 5 1:10.5353/** 1:08.3267/** 1:05.7669/** 1:09.0285/**
1:10.5021/**
13 144 Terry Masarra Holden Torana SLR 50 1:02.0000 1464 5 1:01.7842/42 1:00.9813/** 0:59.9090/** 0:59.4647/**
1:00.5115/**
14 55 Mendo Joncevski Ford Mustang GT 350 1:02.0000 1473 5 1:04.3175/** 1:00.8138/** 1:01.3106/** 1:00.0095/**
0:59.6326/**
15 63 Keith Hornsey Studebaker Lark 1:06.0000 1557 5 1:09.8889/** 1:07.7968/** 1:07.8857/** 1:09.5726/**
1:10.4564/**
16 21 Cameron Jones Ford Escort MK2 1:06.0000 1565 5 1:09.7731/** 1:09.3124/** 1:06.9690/96 1:09.1291/**
1:10.4905/**
17 888 Tony Roskell Ford Falcon XY GT 1:02.0000 1901 5 1:02.4745/47 1:00.6556/** 0:59.0886/** 0:59.4350/**
0:59.5301/**
18 40 Luke Purser Ford XE 1:07.0000 2023 5 1:04.2977/** 1:04.3908/** 1:07.2398/23 1:06.5549/88
1:02.7338/**
19 208 Lindsay Hamersley Ford Falcon GT 1:04.0000 2082 5 1:04.2034/20 1:00.0415/** 1:01.9027/** 1:01.4783/**
1:02.2494/**
20 171 Graeme Whittaker Mitsubishi GSR Sigma 1:11.0000 3246 5 1:09.5006/** 1:08.0112/** 1:07.3346/** 1:08.2697/**
1:05.6277/**
21 27 Terry Van De Wyngaar Datsun 1600 1:07.0000 3422 5 1:10.9079/** 1:24.6204/** 1:09.2813/** 1:13.6066/**
1:10.8249/**
22 303 Don Behets Galaxie Coup 1:04.0000 3566 5 1:02.4289/** 1:01.4544/** 1:01.5012/** 0:57.1511/**
0:59.6063/**
DNF 99 William Lee Holden Commodore 1:05.0000 1613 4 1:07.2105/** 1:07.0572/** 1:07.9491/** 1:13.9349/**
DNS 146 Ron Jones "Ford Anglia ""Super 1:12.0000
DNS 215 James Hooper Ford Escort Mk 2 1:10.0000
DNS 308 Mike Moylan Ford Lightweight 1:04.0000
DNS 350 Ron Tomerini Ford Mustang GT 350 1:03.0000
Autocraft Historic Touring Cars
1 11 Jonathon Whisson Ford Cortina 1:02.0000 557 4 1:05.2356/** 1:01.3390/** 1:01.5596/88 1:02.1469/14
2 60 Mike Gallagher Jaguar MKII 1:05.0000 679 4 1:09.6572/** 1:05.8772/87 1:04.5891/82 1:05.4505/45
3 125 Steve Boyle Fiat 1:03.0000 681 4 1:06.7587/** 1:04.0625/** 1:03.0820/08 1:04.9270/**
4 33 Patrick Dick Ford Mustang 1:02.0000 745 4 1:07.2598/** 1:01.2873/** 1:01.6108/76 1:02.0222/02
5 5 Trevor Fairs Morris Cooper S 1:03.0000 770 4 1:08.3973/** 1:03.6992/69 1:03.4509/45 1:04.1776/**
6 42 Simon Northey Cortina MK GT 1:06.0000 787 4 1:09.5395/** 1:05.8130/36 1:04.6895/** 1:05.3115/**
7 57 Scott Mackie Holden Torana 1:01.0000 840 4 1:02.3462/** 0:59.7856/** 0:59.5940/** 1:00.0790/**
8 99 Lance Stannard Morris Coopers 's' 1:01.0000 872 4 1:03.2618/** 0:59.9074/** 0:59.9025/** 0:59.9413/**
9 28 Colin Dinis Holden Torana GTR XU 1:05.0000 885 4 1:09.7755/** 1:05.3259/32 1:04.1063/** 1:04.0078/**
10 8 Laurie Lapsley Jaguar MKII 1:03.0000 945 4 1:08.4901/** 1:04.3507/** 1:05.0442/** 1:03.5787/57
11 39 Paul Bartlett Ford Escort 1:04.0000 959 4 1:09.7214/** 1:05.8524/** 1:04.6819/68 1:05.3469/**
12 91 Chris Malone Ford Escort Mk 1 1:05.0000 1176 4 1:12.0188/** 1:07.1663/** 1:06.4461/** 1:06.1540/**
13 58 Randle Beavis MKI Lotus Cortina 1:02.0000 1348 4 1:03.0450/** 0:59.7068/** 1:00.0141/** 1:00.0458/**
14 19 Rod Quinn Alfa Romeo GTV 1:02.0000 1390 4 1:05.9862/** 1:00.5456/** 1:01.0751/** 0:59.4023/**
15 43 Brad Peters Ford Cortina MKI GT 1:08.0000 1502 4 1:13.7254/** 1:11.1729/** 1:11.2171/** 1:10.9291/*
16 71 Martin Dennis Datsun 1600 1:04.0000 1508 4 1:08.1147/** 1:04.3927/39 1:00.9880/** 1:01.7189/**
17 36 David Ward Ford Falcon 1:02.0000 2036 4 1:19.5998/** 1:02.8385/83 1:01.5751/84 1:03.1051/**
18 6 Bob O'Neil Holden EH 1:05.0000 2763 4 1:14.2207/** 1:11.0618/** 1:11.1427/** 1:11.2111/**
DNF 55 Roy Prout Holden F5 Sedan 1:10.0000 728 3 1:13.6701/** 1:12.7369/** 1:10.8866/88
DNS 38 Michael Holmes Ford Cortina MKI 1:06.0000
DNS 68 Andy Freeman Ford Cortina GT 1:04.0000
DNS 142 Ken Waller Volvo 1:07.0000
Purslowe Tinnetti Sports Cars
1 97 Tony Fowler Triumph TR 3A 1:15.0000 565 4 1:17.5067/** 1:14.8694/26 1:16.0748/** 1:14.0859/**
2 84 Brian Eyre Peugeot 205 GTI 1:15.0000 744 4 1:18.0803/** 1:13.1552/** 1:15.0268/02 1:14.6690/66
3 54 Bert van Zuylen Alfa Romeo GTV 2000 1:08.0000 787 4 1:11.5012/** 1:08.8121/81 1:06.5435/** 1:07.6625/66
4 38 Mark Jones Triumph TR4 1:06.0000 850 4 1:11.9548/** 1:07.4544/** 1:06.1047/10 1:05.4966/**
5 93 Richard Gusterson MGB Roadster 1:17.0000 890 4 1:20.4894/** 1:15.5510/** 1:16.9301/12 1:15.7836/**
6 124 Paul Bevis Fiat Abarth 124 1:06.0000 896 4 1:10.3988/** 1:07.5339/** 1:05.0621/** 1:05.4038/**
7 60 Leonard Kidd Porsche 911T 1:06.0000 927 4 1:10.8326/** 1:06.8833/88 1:05.5447/90 1:04.6632/**
8 18 Vince Troth MGB GT V8 1:02.0000 930 4 1:01.9213/14 0:59.8026/** 1:00.4421/** 1:01.1588/**
9 240 Howard Trevenes Datsun 240Z 1:06.0000 940 4 1:11.2813/** 1:07.1471/** 1:05.3425/** 1:05.1547/**
10 8 Ian Wookey Austin Healey 3000 1:06.0000 1016 4 1:10.3535/** 1:08.8383/** 1:05.5173/96 1:04.9843/**
11 171 Ivan Olsen Alfa Romeo 1:07.0000 1017 4 1:10.1087/** 1:07.8568/85 1:05.6979/** 1:05.1865/**
12 98 Chris Bothams Datsun 260 Z 1:02.0000 1073 4 1:09.8819/** 1:03.1146/** 1:03.1573/** 1:02.5977/59
13 59 Rami Brass MGB 1:04.0000 1314 4 1:11.3261/** 1:06.0679/** 1:03.5050/98 1:02.6070/**
14 73 David Moir Austin Healey 1:14.0000 1429 4 1:15.5178/** 1:11.5745/** 1:15.6009/** 1:10.8227/**
15 280 Peter Harrold Datsun 280ZX 1:01.0000 1454 4 1:09.9863/** 1:02.8817/** 1:03.1523/** 1:02.5393/**
16 47 Peter Pelham Datsun 260Z 2+2 1:05.0000 1492 4 1:10.7649/** 1:04.6960/60 1:03.0437/** 1:02.6607/**
17 4 Graeme Paynter Porsche 924T 1:10.0000 1509 4 1:14.6670/** 1:11.1288/** 1:18.2903/** 1:11.0282/**
18 67 Greg Nicholas Datsun 260Z 2+2 1:05.0000 1585 4 1:08.2776/** 1:03.0763/** 1:03.1488/** 1:02.4795/**
19 55 David Blainey Porsche 1:05.0000 1604 4 1:09.6083/** 1:03.7142/** 1:03.0622/** 1:02.4869/**
20 11 John Morrow Porsche SC 1:01.0000 1709 4 1:00.9815/02 0:56.9604/** 0:57.3334/** 1:02.6993/**
21 88 Ron Fabry MG Midget MKI 1:10.0000 1948 4 1:16.6249/** 1:11.7514/** 1:16.1843/** 1:14.9383/**
22 68 Graeme Robson Renault R8 Gordini 1:12.0000 2183 4 1:21.4730/** 1:15.4287/** 1:16.1625/** 1:16.7896/**
23 156 Andrew Murdoch MBG GT 1:10.0000 3818 4 1:09.9333/12 1:04.8711/** 1:03.4909/** 1:02.5834/**
DNF 177 Robin Falconer Datsun 240B replica 1:06.0000 841 2 1:13.8973/** 1:05.7346/52
10 Gordon Mitchell Fiat X1/9 Abarth Pro 1:04.0000
DNS 23 John Reed Alfa Romeo 1:03.0000
DNS 911 John Webb Porsche Carrera 3.0 1:00.0000
Northam Mitre 10 Flying 50
1 27 Graeme Cocks Chrysler Silverwings 1:22.0000 367 5 1:23.4705/** 1:22.2557/25 1:21.8516/28 1:22.1226/12
1:23.5573/**
2 114 Doug Vanzetti Triumph Gloria 1:18.0000 483 5 1:19.3325/** 1:18.0513/05 1:18.3983/39 1:19.4236/**
1:17.1720/**
3 9 Kevin McMahon MGY K3 Special 1:25.0000 823 5 1:28.2096/** 1:26.6663/** 1:24.5173/96 1:26.8930/**
1:24.7388/52
4 77 Steve Williams Austin 7 S/C 1:22.0000 845 5 1:23.4314/** 1:20.8865/** 1:20.9389/** 1:20.8597/**
1:21.7976/40
5 7 Geert De Klerk Austin Seven Special 1:30.0000 1015 5 1:30.1276/12 1:28.8221/** 1:31.5996/** 1:32.1477/**
1:28.0154/**
6 105 Christopher MacKinto Salmson 1:20.0000 1424 5 1:23.3474/** 1:20.8969/89 1:19.3550/** 1:27.2519/**
1:21.4812/**
7 36 Jack Del Borrello White Mouse Ford 10 1:19.0000 1733 5 1:23.5582/** 1:20.7453/** 1:22.2294/** 1:22.4699/**
1:23.3690/**
8 21 Thomas Benson BMH Comic Book Speci 1:05.0000 1818 5 1:13.5536/** 1:07.5760/** 1:07.2606/** 1:07.3017/**
1:07.5059/**
9 38 Hugh Fryer Austin Seven 1:20.0000 1849 5 1:18.2636/** 1:17.7474/** 1:18.5682/** 1:20.5539/55
1:16.4345/**
10 29 Ross Oxwell Riley 9 racing speci 1:27.0000 1893 5 1:32.0482/** 1:29.3304/** 1:31.5852/** 1:25.4147/**
1:25.0857/**
11 34 Mike Sherrell MG TC 1:17.0000 2568 5 1:15.8984/** 1:12.7297/** 1:12.6463/** 1:17.3077/30
1:14.0262/**
12 22 Stuart Elvidge Flying Standard 1:25.0000 2656 5 1:28.2690/** 1:31.5366/** 1:31.5906/** 1:32.6038/**
1:27.5802/**
13 132 Wesley Symes MG Special 1:25.0000 11944 5 1:13.7896/** 1:07.8426/** 1:07.7590/** 1:11.3511/**
1:24.5133/96
DNF 18 Bryan Scrivenor MGT TC 1:10.0000 688 3 1:13.7128/** 1:12.2887/** 1:10.8941/89
DNF 23 Graham Aldous MG TC 1:22.0000 1217 2 1:24.4595/** 1:31.7298/**
Shire of Northam Production Cars Pre 1984
1 55 Mendo Joncevski Ford Mustang GT 350 1:02.0000 406 5 1:02.2377/23 1:00.7690/** 1:02.6812/68 1:02.6134/61
1:02.0813/08
2 144 Terry Masarra Holden Torana SLR 50 1:02.0000 487 5 1:01.9080/18 1:00.5655/** 1:02.5360/53 1:03.0613/**
1:01.8779/24
3 29 Jim Falconer Holden Torana A9X 1:02.0000 615 5 1:02.9079/90 1:00.3157/** 1:02.4833/48 1:02.9625/96
1:02.4570/45
4 82 Syd Jenkins Morris Cooper S 1:05.0000 678 5 1:07.5831/** 1:05.3158/31 1:04.6973/60 1:06.6323/**
1:04.1662/**
5 208 Lindsay Hamersley Ford Falcon GT 1:04.0000 695 5 1:05.2813/** 1:06.3580/** 1:06.0497/** 1:04.8146/81
1:04.4787/47
6 9 John Purser Holden Commodore 1:05.0000 726 5 1:05.7262/72 1:04.8297/34 1:03.1782/** 1:04.1462/**
1:04.5670/86
7 12 Nick Daniele Ford Cortina MKI GT 1:07.0000 748 5 1:10.2672/** 1:07.9420/94 1:07.6765/67 1:08.2073/**
1:08.4162/**
8 888 Tony Roskell Ford Falcon XY GT 1:02.0000 749 5 1:01.6090/78 0:59.7109/** 1:03.2773/** 1:02.4795/47
1:02.4149/41
9 4 Neil Calvin Ford Cortina MK 1 1:06.0000 866 5 1:09.9511/** 1:08.2216/** 1:07.0114/** 1:06.9544/95
1:06.5334/53
10 71 Peter Hammond Mini Cooper 1:09.0000 869 5 1:11.3554/** 1:11.0843/** 1:08.9188/16 1:07.8169/**
1:08.1228/**
11 73 Arran Birmingham Escort 1:03.0000 913 5 1:08.1387/** 1:03.9673/96 1:03.8979/89 1:04.0076/**
1:04.1518/**
12 7 Jim Newell Morris Cooper S 1:07.0000 985 5 1:11.9749/** 1:08.4684/** 1:08.5424/** 1:07.3957/39
1:08.4952/**
13 27 Terry Van De Wyngaar Datsun 1600 1:07.0000 1092 5 1:11.4712/** 1:10.5080/** 1:08.2177/** 1:07.5186/51
1:08.2368/**
14 8 Bill Claizie XD Falcon 1:01.0000 1251 5 1:08.3171/** 1:02.7430/** 1:02.8830/** 1:00.7000/60
1:01.9884/98
15 21 Cameron Jones Ford Escort MK2 1:06.0000 1291 5 1:10.8071/** 1:08.0925/** 1:08.6022/** 1:08.4811/**
1:06.9439/94
16 16 Mitchell Evans Morris Mini 1:03.0000 1297 5 1:04.5354/** 1:03.9005/90 1:00.8806/** 1:01.0687/**
1:01.7677/**
17 63 Keith Hornsey Studebaker Lark 1:06.0000 1322 5 1:11.0280/** 1:07.8094/** 1:09.0060/** 1:07.7941/**
1:07.6108/**
18 30 Alan Mort Holden Torana 1:06.0000 1634 5 1:06.6270/62 1:03.8809/** 1:03.4960/** 1:04.3815/**
19 279 Jamie Scott Ford Escort RS 2000 1:06.0000 2082 5 1:05.3595/** 1:04.0139/** 1:03.4832/** 1:03.9779/**
1:02.7398/**
20 303 Don Behets Galaxie Coup 1:04.0000 2206 5 1:02.7336/** 1:06.6676/** 1:02.7590/** 1:01.0656/**
0:59.7230/**
21 171 Graeme Whittaker Mitsubishi GSR Sigma 1:11.0000 2952 5 1:12.2426/** 1:08.4262/** 1:05.8309/** 1:08.6022/**
1:06.9768/**
DNS 40 Luke Purser Ford XE 1:07.0000
DNS 99 William Lee Holden Commodore 1:05.0000
DNS 146 Ron Jones "Ford Anglia ""Super 1:12.0000
DNS 215 James Hooper Ford Escort Mk 2 1:10.0000
DNS 308 Mike Moylan Ford Lightweight 1:04.0000
DNS 350 Ron Tomerini Ford Mustang GT 350 1:03.0000
WAHTCCC Historic Touring Cars
1 8 Laurie Lapsley Jaguar MKII 1:03.0000 597 5 1:07.7054/** 1:03.1386/13 1:03.4748/47 1:03.0362/03
1:02.6786/64
2 71 Martin Dennis Datsun 1600 1:04.0000 993 5 1:06.9784/** 1:02.9481/** 1:03.7692/46 1:03.1031/**
1:02.6812/**
3 28 Colin Dinis Holden Torana GTR XU 1:05.0000 996 5 1:12.3428/** 1:05.9453/94 1:06.1207/** 1:05.3805/38
1:05.1860/18
4 42 Simon Northey Cortina MK GT 1:06.0000 1007 5 1:13.6931/** 1:07.1110/** 1:05.8968/20 1:06.2922/29
1:06.7848/78
5 60 Mike Gallagher Jaguar MKII 1:05.0000 1011 5 1:13.5009/** 1:05.2183/21 1:04.5185/96 1:05.3448/34
1:05.1076/10
6 57 Scott Mackie Holden Torana 1:01.0000 1106 5 1:09.2164/** 1:02.1248/** 1:02.1662/** 1:01.3459/34
1:01.2366/23
7 39 Paul Bartlett Ford Escort 1:04.0000 1115 5 1:11.1557/** 1:04.5479/54 1:05.1600/** 1:05.4631/**
1:04.8486/84
8 5 Trevor Fairs Morris Cooper S 1:03.0000 1186 5 1:07.1257/** 1:02.9718/04 1:02.2772/** 1:00.9595/**
1:01.9049/**
9 125 Steve Boyle Fiat 1:03.0000 1192 5 1:10.1764/** 1:05.6176/** 1:04.2482/** 1:03.4273/42
1:03.4865/48
10 33 Patrick Dick Ford Mustang 1:02.0000 1228 5 1:10.2758/** 1:01.9437/10 1:03.4499/** 1:03.0660/**
1:03.4188/**
11 19 Rod Quinn Alfa Romeo GTV 1:02.0000 2067 5 1:05.5750/** 1:01.3355/** 0:59.3455/** 0:59.1939/**
0:59.5530/**
12 55 Roy Prout Holden F5 Sedan 1:10.0000 2095 5 1:18.6049/** 1:14.2372/** 1:11.5424/** 1:12.3172/**
1:14.2786/**
13 58 Randle Beavis MKI Lotus Cortina 1:02.0000 2127 5 1:07.9960/** 1:00.9099/** 0:59.3348/** 1:00.1878/**
0:59.9125/**
14 43 Brad Peters Ford Cortina MKI GT 1:08.0000 2643 5 1:15.9564/** 1:10.7748/** 1:12.8571/** 1:11.0755/**
1:15.7960/**
15 36 David Ward Ford Falcon 1:02.0000 3103 5 1:20.2842/** 1:05.8565/** 1:07.6299/** 1:04.0936/**
1:03.1904/**
16 6 Bob O'Neil Holden EH 1:05.0000 4100 5 1:15.8819/** 1:10.6478/** 1:12.0919/** 1:11.6073/**
1:15.7903/**
DNF 99 Lance Stannard Morris Coopers 's' 1:01.0000 549 2 1:06.1516/** 1:01.3433/34
DNF 91 Chris Malone Ford Escort Mk 1 1:05.0000 1140 2 1:13.1488/** 1:08.2624/**
DNS 11 Jonathon Whisson Ford Cortina 1:02.0000
DNS 38 Michael Holmes Ford Cortina MKI 1:06.0000
DNS 68 Andy Freeman Ford Cortina GT 1:04.0000
DNS 142 Ken Waller Volvo 1:07.0000
Northam Chamber of Commerce Race Cars 1935-1982
1 29 Glenn Swarbrick Macon 1:00.0000 509 5 1:02.2990/** 1:00.9153/91 1:00.2543/25 1:01.5348/**
1:00.1128/11
2 11 Craig Bradtke Lucalia Clubman 1:05.0000 509 5 1:07.4951/** 1:05.5152/51 1:06.3123/** 1:04.8896/22
1:04.7166/56
3 218 Gary West Dodge 1:07.0000 532 5 1:10.4118/** 1:06.5251/94 1:06.9501/08 1:07.1380/13
1:06.6125/76
4 3 Garry Jones Westfield X1 1:10.0000 1026 5 1:14.6701/** 1:08.8616/** 1:08.5641/** 1:09.9917/00
1:10.4751/47
5 15 Bruce Jones Ford Clubman Special 1:05.0000 1169 5 1:09.5353/** 1:08.3430/** 1:07.0288/** 1:06.2435/**
1:04.7142/56
6 21 Thomas Benson BMH Comic Book Speci 1:05.0000 1228 5 1:08.3181/** 1:05.0526/05 1:04.0281/** 1:03.2130/**
1:03.2896/**
7 217 Tony Brett Westfield 1:05.0000 1335 5 1:08.7899/** 1:05.6361/63 1:03.4725/** 1:04.8821/22
1:02.1580/**
8 45 Andrew Murray Lotus Super 7 (repli 1:03.0000 1340 5 1:09.1404/** 1:07.8980/** 1:03.5665/56 1:04.1063/**
1:03.7197/71
9 50 Neal Jones Westfield Arrow SEI 1:08.0000 2974 5 1:09.3290/** 1:08.1036/10 1:05.7611/** 1:01.4856/**
1:02.5781/**
10 20 Mike Connell Elfin Mono 1:02.0000 3011 5 1:08.3610/** 1:09.9354/** 1:08.0552/** 1:06.0785/**
1:07.7095/**
11 5 Gavin Edge Locost Super 7 1:05.0000 3458 5 1:14.5994/** 1:12.3063/** 1:11.5271/** 1:10.8662/**
1:10.3190/**
DNF 17 Paul Wilkins Miller Ford V8 1:08.0000 675 3 1:10.7350/** 1:07.0421/** 1:06.9342/**
DNS 4 John Illig ELF F2 1:08.0000
DNS 7 Richard Baird Hudson Terraplane 1:09.0000
DNS 14 Dick Turpin Triumph 1:09.0000
DNS 55 Geoff Findlay Elf Super V 1:09.0000
DNS 76 Stephen Martin Titan Valour 1:05.0000
VSCCWA Northam Tourist Trophy Sports Cars
1 88 Ron Fabry MG Midget MKI 1:10.0000 670 5 1:12.7870/** 1:10.1915/19 1:11.2145/** 1:11.2956/**
1:11.2311/**
2 38 Mark Jones Triumph TR4 1:06.0000 706 5 1:11.9817/** 1:05.7735/44 1:05.9915/00 1:05.7521/48
1:06.1658/16
3 93 Richard Gusterson MGB Roadster 1:17.0000 865 5 1:17.6250/62 1:15.3873/** 1:17.0303/03 1:20.5684/**
1:16.3822/**
4 59 Rami Brass MGB 1:04.0000 887 5 1:04.9779/97 1:02.8979/** 1:04.9546/95 1:03.5690/86
1:07.8986/**
5 240 Howard Trevenes Datsun 240Z 1:06.0000 890 5 1:09.4258/** 1:05.3276/** 1:05.1640/** 1:05.0084/**
1:05.7498/50
6 8 Ian Wookey Austin Healey 3000 1:06.0000 1034 5 1:10.4359/** 1:05.3340/** 1:05.4148/** 1:05.0294/**
1:07.4974/**
7 4 Graeme Paynter Porsche 924T 1:10.0000 1140 5 1:16.1668/** 1:11.1567/** 1:09.4816/** 1:12.3399/**
1:10.7484/74
8 124 Paul Bevis Fiat Abarth 124 1:06.0000 1188 5 1:08.9296/** 1:04.5520/** 1:05.2619/** 1:04.4139/**
1:05.2638/**
9 84 Brian Eyre Peugeot 205 GTI 1:15.0000 1355 5 1:16.6793/** 1:12.4029/** 1:13.2540/** 1:13.8962/**
1:14.4811/**
10 171 Ivan Olsen Alfa Romeo 1:07.0000 1479 5 1:08.9107/** 1:05.2584/** 1:05.0227/** 1:05.3285/**
1:05.9341/**
11 47 Peter Pelham Datsun 260Z 2+2 1:05.0000 1537 5 1:05.6240/62 1:02.9280/** 1:03.0914/** 1:03.1121/**
1:08.0524/**
12 97 Tony Fowler Triumph TR 3A 1:15.0000 1604 5 1:17.4502/** 1:15.6630/66 1:17.3417/** 1:22.6799/**
1:17.9274/**
13 280 Peter Harrold Datsun 280ZX 1:01.0000 1814 5 1:05.3397/** 1:01.8665/86 1:03.7421/** 1:02.4387/**
1:09.7884/**
14 18 Vince Troth MGB GT V8 1:02.0000 2287 5 0:59.8876/** 0:58.2256/** 0:58.2663/** 1:00.5617/**
1:02.7952/79
15 11 John Morrow Porsche SC 1:01.0000 2339 5 0:57.4582/** 0:58.6017/** 0:55.8968/** 1:00.9338/12
1:02.2147/**
16 67 Greg Nicholas Datsun 260Z 2+2 1:05.0000 2406 5 1:03.2837/** 1:01.0859/** 1:01.7896/** 1:02.7648/**
1:06.9466/**
17 73 David Moir Austin Healey 1:14.0000 2664 5 1:13.1724/** 1:09.7782/** 1:11.2010/** 1:11.2767/**
1:11.2222/**
18 68 Graeme Robson Renault R8 Gordini 1:12.0000 2898 5 1:18.5875/** 1:15.4112/** 1:15.8402/** 1:21.5344/**
1:17.6272/**
19 55 David Blainey Porsche 1:05.0000 3939 5 1:03.1659/** 1:01.1394/** 1:01.8499/** 0:58.7424/**
1:14.2129/**
20 156 Andrew Murdoch MBG GT 1:10.0000 5366 5 1:06.0883/** 1:03.3783/** 1:04.4932/** 1:03.8347/**
1:05.3511/**
DNF 60 Leonard Kidd Porsche 911T 1:06.0000 722 3 1:10.9521/** 1:07.5449/** 1:06.7370/73
DNF 98 Chris Bothams Datsun 260 Z 1:02.0000 864 2 1:00.7787/** 0:58.8974/**
DNF 54 Bert van Zuylen Alfa Romeo GTV 2000 1:08.0000 938 3 1:14.0953/** 1:08.4854/48 1:10.8128/**
DNS 10 Gordon Mitchell Fiat X1/9 Abarth Pro 1:04.0000
DNS 23 John Reed Alfa Romeo 1:03.0000
DNS 177 Robin Falconer Datsun 240B replica 1:06.0000
DNS 911 John Webb Porsche Carrera 3.0 1:00.0000