Sport Pixx Sport Photography.
Perth.Western Australia.
2017 Perth Supersprint
Friday 5th May 2017 ..
Barbagallo Raceway. Perth.WA.
Select an Image
Mouse over Image to Control the Slide Show...
These photo's where shot of the support classes at the Perth Supersprint on Friday 5th May 2017 .
If your car isn't in the Slide Show ,email me your Race number and I'll send you a Thumbnail Image.
Should you have any queries contact me sportpixx@hotmail.com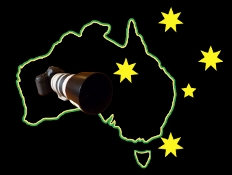 Stadium Super Trucks - Race 1
Pos Car Competitor/Team Driver Vehicle Cap CL Laps Race.Time Fastest...Lap
1 1 Safecraft Safety Equipment Sheldon Creed (USA) SST 6200 11 19:50.6497 8 1:03.4270*
2 50 Tru Fuel/Protect-It Insurance Travis Millburn (SA) SST 6200 11 19:55.1005 10 1:04.0946
3 67 Ridge Ryder 4x4 Acc/SuperCheap Paul Morris (QLD) SST 6200 11 19:55.3857 10 1:03.9258
4 7 SPEED Energy/Toyo Tyres/KMC Robbie Gordon (USA) SST 6200 11 19:56.0216 10 1:03.8246
5 410 R&J Batteries/Fuchs/Case IH Ag Greg Gartner (SA) SST 6200 11 19:57.5606 10 1:03.6968
6 57 Road Pod Transport Transformed Bill Hynes (USA) SST 6200 11 20:00.6859 5 1:04.5136
7 45 Shannons Ins/Milwaukee Tools Craig Dontas (SA) SST 6200 11 20:00.9465 5 1:04.4366
8 12 Positive Quality Trailers Shaun Richardson (GBR) SST 6200 11 20:01.8554 10 1:04.9517
9 13 Western Aust. Fire Protection Beau Robinson (WA) SST 6200 11 20:09.9152 9 1:06.4997
10 83 DeVILBISS/Hawk Perf/KMC Wheels Matt Brabham (QLD) SST 6200 6 20:35.3024 5 1:04.7928
11 55 Royal Purple Synthetic Lub. Gavin Harlien (USA) SST 6200 1 9:49.1069
12 75 Always Evolving/AerNow Jake Kostecki (WA) SST 6200 1 9:49.1069
2017 Aussie Racing Car Series - Race 1
1 64 Western Sydney Motorsport Craig Woods (NSW) Mustang 11 14:57.1852 7 1:05.6597
2 75 KKP Motorsport Kel Treseder (QLD) Camaro 11 14:58.1720 7 1:05.7455
3 1 RDA Brakes / Rinkin Racing James Duckworth (NSW) Camaro 11 14:58.8945 6 1:05.8009
4 98 National Fire and Safety Jaie Robson (NSW) Camaro 11 14:59.4697 7 1:05.9035
5 68 Western Sydney Motorsport Blake Sciberras (NSW) Mustang 11 15:00.1140 8 1:05.7468
6 25 Motorsport 25 Reece Chapman (NSW) Camaro 11 15:00.6297 7 1:05.5939*
7 2 Sharpe Racing Travis Sharpe (WA) Mustang 11 15:01.4818 8 1:06.1036
8 88 Hertz Chris Stevenson (VIC) Camaro 11 15:02.2650 6 1:06.5345
9 34 Barboutis Racing Alex Barboutis (WA) Altima 11 15:03.2982 7 1:06.7155
10 4 Variety Group Brendon Tucker (QLD) Camaro 11 15:03.8997 4 1:07.2282
11 72 Western Sydney Motorsport Craig Thompson (NSW) Mustang 11 15:04.9267 8 1:06.9765
12 52 Charlotte Poynting Racing Charlotte Poynting (NSW) Camaro 11 15:05.6971 8 1:06.8806
13 78 Western Sydney Motorsport Grant Thompson (NSW) Mustang 11 15:06.3935 7 1:07.4981
14 6 Silkgate Group Ian Chivas (NSW) Nissan Altima 11 15:07.4615 5 1:08.4935
15 96 Cure for MND Foundation Jeff Watters (VIC) Nissan Altima 11 15:08.5572 7 1:08.4066
16 77 Spray Booth Services Australas Sam Chester (NSW) Commodore 11 15:09.7803 6 1:07.7450
17 11 Advantage Motorsport / Conplex Leigh Bowler (VIC) Camaro 11 15:10.9817 6 1:08.2852
18 71 Nissan Financial Services Michael Rinkin (NSW) Camaro 11 15:11.9182 8 1:08.9648
19 57 Hynes Racing Bill Hynes (USA) Nissan Altima 11 15:13.2474 5 1:10.0482
20 9 Ruthie Racer Racing Ruth Bowler (VIC) Ford Coupe 11 15:14.2228 4 1:11.6501
21 15 Lustre Bar Melbourne Emma Clark (VIC) Nissan Altima 11 15:15.3234 6 1:10.7779
DNF 100 Aussie Racing Cars Kent Quinn (QLD) Mustang 7 7:58.9670 7 1:06.7698
2017 CAMS Jayco Australian Formula 4 C'ship - Race 1
1 73 McDonald's / Dependable Sheds Cameron Shields (QLD) Mygale M14-F4 16 15:46.1691 10 0:58.6005
2 7 Zagame Tyler Everingham (NSW) Mygale M14-F4 16 15:47.4525 10 0:58.6678
3 30 Team BRM Liam Lawson (NZ) Mygale M14-F4 16 15:48.6702 14 0:58.7347
4 97 AGI Sport Nick Rowe (WA) Mygale M14-F4 16 15:49.4201 8 0:58.4291R
5 91 Team BRM Josh Denton (SA) Mygale M14-F4 16 15:51.0766 8 0:58.7855
6 61 JDR/Real Equity Real Estate Jordan Mazzaroli (NSW) Mygale M14-F4 16 15:57.0387 9 0:58.9374
7 27 BRM/CoolDrive/Fallon Develop. Simon Fallon (VIC) Mygale M14-F4 16 15:59.0675 9 0:59.1910
8 5 Zagame / Ray White Ryan Suhle (QLD) Mygale M14-F4 16 16:00.0108 13 0:59.2124
9 78 Team BRM/Coco's Aaron Love (WA) Mygale M14-F4 16 16:00.3552 15 0:59.1442
10 11 BRM/Charman Earth Moving Zane Morse (ACT) Mygale M14-F4 16 16:02.9999 7 0:59.3287
11 21 AGI Sport Harley Haber (NSW) Mygale M14-F4 16 16:03.6565 5 0:59.4295
12 44 AGI Sport Sage Murdoch (NSW) Mygale M14-F4 16 16:10.1889 15 0:59.7143
13 76 AGI Sport Zakkary Best (VIC) Mygale M14-F4 16 16:39.6392 5 0:59.5093
2017 CAMS Australian GT Championship - Race 1
1 911 MEGA Racing Liam Talbot (QLD) Porsche 911 GT3-R 3996 CH 56 01:02:22.8137 2 0:57.5803
2 59 YNA Autosport / McElrea Racing Fraser Ross (VIC) McLaren 650S GT3 3800 CH 56 01:02:31.8692 11 0:57.9211
3 11 Objective Racing Tony Walls (NSW) McLaren 650S GT3 3800 CH 56 01:02:48.0991 19 0:58.3692
4 74 Valvoline Kelvin van der Linde Audi R8 LMS 5200 CH 56 01:02:48.2025 9 0:56.6959
5 8 WM Waste Management Services Max Twigg (VIC) Mercedes Benz AMG GT 6208 CH 56 01:02:56.9552 35 0:58.1023
6 44 Supabarn Supermarkets Ash Walsh Audi R8 LMS 5200 CH 56 01:03:00.6971 2 0:56.1048*
7 51 AMAC Motorsport Brad Shiels (NSW) Lamborghini Huracan 5200 CH 56 01:03:01.0169 12 0:57.9421
8 222 Scott Taylor Motorsport Scott Taylor (QLD) Mercedes Benz AMG GT 6208 CH 56 01:03:06.1188 12 0:58.8442
9 19 Hogs Breath Cafe/Griffith Corp Jake Camilleri Mercedes Benz AMG GT 6300 CH 56 01:03:08.5886 18 0:58.2475
10 100 BMW Team SRM Steve Richards (VIC) BMW M6 GT3 4400 CH 56 01:03:10.9375 11 0:57.8889
11 24 Moveitnet / AFS Tony Bates Mercedes Benz AMG GT 6300 CH 56 01:03:11.7838 31 0:57.5798
12 3 Ah Apartments Ash Samadi (VIC) Audi R8 LMS 5200 CH 55 01:02:27.4031 43 0:58.2687
13 14 PM Motorpsort Peter Major (WA) Lamborghini R-EX 5200 CH 55 01:02:33.7450 9 0:57.5225
14 101 DJS Racing Danny Stutterd (VIC) BMW M6 GT3 4400 CH 55 01:02:47.4369 33 0:58.5836
15 124 Kentucky Fried Chicken Daniel Gaunt (NZ) Audi R8 LMS 5200 CH 55 01:03:17.6496 3 0:56.5933
16 7 Darrell Lea Tony Quinn (QLD) McLaren 650S GT3 3800 CH 55 01:03:30.7789 12 0:59.3435
DNF 5 GT Motorsport Greg Taylor (NSW) Audi R8 LMS 5200 CH 20 24:19.6742 3 0:59.1807
DNF 23 JBS Australia Roger Lago (QLD) Lamborghini R-EX 5200 CH 3 9:54.5434 2 0:58.2181
Stadium Super Trucks - Race 2
1 7 SPEED Energy/Toyo Tyres/KMC Robby Gordon (USA) SST 6200 12 17:06.9589 11 1:03.1875*
2 55 Royal Purple Synthetic Lub. Gavin Harlien (USA) SST 6200 12 17:07.1206 11 1:03.2310
3 83 DeVILBISS/Hawk Perf/KMC Wheels Matt Brabham (QLD) SST 6200 12 17:08.7808 12 1:03.5825
4 67 Ridge Ryder 4x4 Acc/SuperCheap Paul Morris (QLD) SST 6200 12 17:09.2463 12 1:03.7012
5 1 Safecraft Safety Equipment Sheldon Creed (USA) SST 6200 12 17:09.7257 11 1:03.8918
6 50 Tru Fuel/Protect-It Insurance Travis Millburn (SA) SST 6200 12 17:10.2488 10 1:03.9073
7 410 R&J Batteries/Fuchs/Case IH Ag Greg Gartner (SA) SST 6200 12 17:11.6807 10 1:03.9716
8 45 Shannons Ins/Milwaukee Tools Craig Dontas (SA) SST 6200 12 17:13.2922 11 1:04.2308
9 12 Positive Quality Trailers Shaun Richardson (GBR) SST 6200 12 17:15.2922 10 1:04.5354
10 13 Western Aust. Fire Protection Beau Robinson (WA) SST 6200 12 17:17.7178 10 1:04.9099
11 57 Road Pod Transport Transformed Bill Hynes (USA) SST 6200 12 17:19.7260 10 1:05.8107
2017 Virgin Australia Supercars C'ship - Race 7
1 17 Shell V-Power Racing Team Scott McLaughlin Ford Falcon FG/X 5000 50 48:58.8956 2 0:56.9000rSS
2 12 Shell V-Power Racing Team Fabian Coulthard Ford Falcon FG/X 5000 50 49:00.1951 2 0:56.9325rSS
3 88 Red Bull Holden Racing Aust Jamie Whincup Holden Commodore VF 5000 50 49:06.3782 2 0:57.4314rSS
4 97 Red Bull Holden Racing Aust Shane Van Gisbergen Holden Commodore VF 5000 50 49:11.6775 3 0:57.2939rSS
5 5 The Bottle-O Racing Team Mark Winterbottom Ford Falcon FG/X 5000 50 49:12.2020 32 0:57.2308rSS
6 55 Supercheap Auto Racing Chaz Mostert Ford Falcon FG/X 5000 50 49:16.8551 23 0:57.5978rSS
7 888 TeamVortex Craig Lowndes Holden Commodore VF 5000 50 49:18.2662 24 0:57.5407rSS
8 19 TEKNO Woodstock Racing Will Davison Holden Commodore VF 5000 50 49:20.8830 23 0:57.5870rSS
9 9 Erebus Penrite Racing David Reynolds Holden Commodore VF 5000 50 49:23.0002 22 0:57.0323rSS
10 33 Wilson Security Racing GRM Garth Tander Holden Commodore VF 5000 50 49:23.4716 25 0:56.7752rSS
11 7 carsales Racing Todd Kelly Nissan Altima 5000 50 49:24.4844 29 0:57.4478rSS
12 34 Wilson Security Racing GRM James Moffat Holden Commodore VF 5000 50 49:26.7250 29 0:56.9645rSS
13 14 Freightliner Racing Tim Slade Holden Commodore VF 5000 50 49:30.2678 22 0:56.9899rSS
14 15 Sengled Racing Rick Kelly Nissan Altima 5000 50 49:33.8517 25 0:57.1303rSS
15 18 Preston Hire Racing Lee Holdsworth Holden Commodore VF 5000 50 49:36.8448 24 0:57.1272rSS
16 56 MEGA Racing Jason Bright Ford Falcon FG/X 5000 50 49:37.2918 29 0:57.5249rSS
17 22 Mobil 1 HSV Racing James Courtney Holden Commodore VF 5000 50 49:38.6587 23 0:57.1005rSS
18 23 Nissan Motorsport Michael Caruso Nissan Altima 5000 50 49:38.7426 31 0:56.9464rSS
19 6 Monster Energy Racing Cameron Waters Ford Falcon FG/X 5000 50 49:38.8254 33 0:56.8962rSS
20 2 Mobil 1 HSV Racing Scott Pye Holden Commodore VF 5000 50 49:38.8136 25 0:57.7261rSS
21 99 Erebus GB Galvanizing Racing Dale Wood Holden Commodore VF 5000 50 49:41.0904 29 0:57.3997rSS
22 8 BIANTE 1:1 Nick Percat Holden Commodore VF 5000 50 49:43.8409 24 0:56.7466RSS
23 78 Team Harvey Norman Simona De Silvestro Nissan Altima 5000 50 49:45.7231 31 0:57.5304rSS
24 62 Lucas Dumbrell Motorsport Alex Rullo Holden Commodore VF 5000 49 49:03.7553 32 0:57.0509rSS
25 3 Repair Management Aust Racing Matthew Brabham Holden Commodore VF 5000 49 49:07.3460 32 0:57.3672rSS
26 21 Team CoolDrive Tim Blanchard Holden Commodore VF 5000 48 49:41.9392 4 0:57.7782Rss
2017 Aussie Racing Car Series - Race 2
1 64 Western Sydney Motorsport Craig Woods (NSW) Mustang 12 13:12.2259 6 1:05.3956*
2 1 RDA Brakes / Rinkin Racing James Duckworth (NSW) Camaro 12 13:16.6898 3 1:05.7805
3 98 National Fire and Safety Jaie Robson (NSW) Camaro 12 13:16.9414 4 1:05.8370
4 68 Western Sydney Motorsport Blake Sciberras (NSW) Mustang 12 13:17.5442 4 1:05.9091
5 75 KKP Motorsport Kel Treseder (QLD) Camaro 12 13:21.3729 3 1:05.9197
6 2 Sharpe Racing Travis Sharpe (WA) Mustang 12 13:22.6140 6 1:06.2694
7 25 Motorsport 25 Reece Chapman (NSW) Camaro 12 13:22.9985 6 1:06.0195
8 88 Hertz Chris Stevenson (VIC) Camaro 12 13:26.0119 8 1:06.5207
9 34 Barboutis Racing Alex Barboutis (WA) Altima 12 13:34.3607 4 1:06.9989
10 52 Charlotte Poynting Racing Charlotte Poynting (NSW) Camaro 12 13:38.5426 2 1:07.3240
11 72 Western Sydney Motorsport Craig Thompson (NSW) Mustang 12 13:39.2555 2 1:07.1604
12 4 Variety Group Brendon Tucker (QLD) Camaro 12 13:39.4337 2 1:07.1940
13 78 Western Sydney Motorsport Grant Thompson (NSW) Mustang 12 13:53.4827 7 1:07.6454
14 11 Advantage Motorsport / Conplex Leigh Bowler (VIC) Camaro 12 13:55.2748 5 1:08.2078
15 71 Nissan Financial Services Michael Rinkin (NSW) Camaro 12 13:56.2753 10 1:08.3009
16 77 Spray Booth Services Australas Sam Chester (NSW) Commodore 12 13:57.1320 3 1:08.4135
17 15 Lustre Bar Melbourne Emma Clark (VIC) Nissan Altima 12 14:11.2662 2 1:09.6359
18 57 Hynes Racing Bill Hynes (USA) Nissan Altima 12 14:14.6605 2 1:09.6450
19 100 Aussie Racing Cars Kent Quinn (QLD) Mustang 12 14:20.9103 5 1:07.6806
20 6 Silkgate Group Ian Chivas (NSW) Nissan Altima 11 13:12.7085 8 1:08.5902
21 9 Ruthie Racer Racing Ruth Bowler (VIC) Ford Coupe 11 13:32.9895 2 1:11.8181
DNF 96 Cure for MND Foundation Jeff Watters (VIC) Nissan Altima 10 11:35.9639 3 1:08.6518
2017 CAMS Jayco Australian Formula 4 C'ship - Race 2
1 30 Team BRM Liam Lawson (NZ) Mygale M14-F4 16 15:53.8862 12 0:59.0128
2 97 AGI Sport Nick Rowe (WA) Mygale M14-F4 16 15:55.2806 12 0:58.9921
3 91 Team BRM Josh Denton (SA) Mygale M14-F4 16 15:56.3659 9 0:58.9046*
4 7 Zagame Tyler Everingham (NSW) Mygale M14-F4 16 15:56.7416 12 0:58.9610
5 73 McDonald's / Dependable Sheds Cameron Shields (QLD) Mygale M14-F4 16 15:57.5664 15 0:59.1116
6 5 Zagame / Ray White Ryan Suhle (QLD) Mygale M14-F4 16 16:01.3700 10 0:59.2104
7 11 BRM/Charman Earth Moving Zane Morse (ACT) Mygale M14-F4 16 16:03.3006 11 0:59.1695
8 61 JDR/Real Equity Real Estate Jordan Mazzaroli (NSW) Mygale M14-F4 16 16:03.7565 9 0:59.3183
9 78 Team BRM/Coco's Aaron Love (WA) Mygale M14-F4 16 16:04.2859 13 0:59.2205
10 76 AGI Sport Zakkary Best (VIC) Mygale M14-F4 16 16:06.2257 8 0:59.3678
11 27 BRM/CoolDrive/Fallon Develop. Simon Fallon (VIC) Mygale M14-F4 16 16:06.8361 14 0:59.4163
12 21 AGI Sport Harley Haber (NSW) Mygale M14-F4 16 16:11.5571 11 0:59.6073
13 44 AGI Sport Sage Murdoch (NSW) Mygale M14-F4 16 16:14.2792 14 0:59.5071
2017 Aussie Racing Car Series - Race 3
1 25 Motorsport 25 Reece Chapman (NSW) Camaro 12 16:53.6587 11 1:05.5853
2 75 KKP Motorsport Kel Treseder (QLD) Camaro 12 16:54.7611 8 1:05.5464
3 64 Western Sydney Motorsport Craig Woods (NSW) Mustang 12 16:55.1893 12 1:05.4780
4 98 National Fire and Safety Jaie Robson (NSW) Camaro 12 16:55.4289 11 1:05.1662R
5 1 RDA Brakes / Rinkin Racing James Duckworth (NSW) Camaro 12 16:56.1988 8 1:05.4175
6 2 Sharpe Racing Travis Sharpe (WA) Mustang 12 16:57.2483 11 1:05.8758
7 88 Hertz Chris Stevenson (VIC) Camaro 12 17:01.5050 9 1:06.8229
8 57 Hynes Racing Robby Gordon (USA) Nissan Altima 12 17:04.3378 12 1:06.8947
9 52 Charlotte Poynting Racing Charlotte Poynting (NSW) Camaro 12 17:06.4646 10 1:07.5450
10 71 Nissan Financial Services Michael Rinkin (NSW) Camaro 12 17:12.7985 8 1:08.1001
11 96 Cure for MND Foundation Jeff Watters (VIC) Nissan Altima 12 17:14.4724 9 1:08.4860
12 11 Advantage Motorsport / Conplex Leigh Bowler (VIC) Camaro 12 17:14.6739 12 1:08.8096
13 6 Silkgate Group Ian Chivas (NSW) Nissan Altima 12 17:20.4480 11 1:09.2068
14 77 Spray Booth Services Australas Sam Chester (NSW) Commodore 12 17:20.5174 10 1:09.3767
15 15 Lustre Bar Melbourne Emma Clark (VIC) Nissan Altima 12 17:20.8880 12 1:09.3649
16 9 Ruthie Racer Racing Ruth Bowler (VIC) Ford Coupe 12 17:43.1487 11 1:13.0022
DNF 34 Barboutis Racing Alex Barboutis (WA) Altima 7 11:26.5854 7 1:09.2942
DNF 100 Aussie Racing Cars Kent Quinn (QLD) Mustang 5 11:40.8395 3 1:15.8667
DNF 72 Western Sydney Motorsport Craig Thompson (NSW) Mustang 2 3:23.0788 2 2:04.1275
DNF 78 Western Sydney Motorsport Grant Thompson (NSW) Mustang 1 1:45.5053
DNF 4 Variety Group Brendon Tucker (QLD) Camaro 1 1:48.2348
DNF 68 Western Sydney Motorsport Blake Sciberras (NSW) Mustang
2017 CAMS Australian GT Championship - Race 2
1 14 PM Motorpsort Peter Major (WA) Lamborghini R-EX 5200 CH 55 01:02:50.4280 27 0:57.1910
2 44 Supabarn Supermarkets James Koundouris (ACT) Audi R8 LMS 5200 CH 55 01:02:57.4761 29 0:57.3254
3 74 Valvoline K.van der Linde/G.Emery Audi R8 LMS 5200 CH 55 01:02:59.4930 29 0:56.8848*
4 24 Moveitnet / AFS Tony Bates Mercedes Benz AMG GT 6300 CH 55 01:03:08.3288 31 0:58.9094
5 8 WM Waste Management Services Max Twigg (VIC) Mercedes Benz AMG GT 6208 CH 55 01:03:09.0699 40 0:58.3881
6 911 MEGA Racing Liam Talbot (QLD) Porsche 911 GT3-R 3996 CH 55 01:03:09.4508 28 0:57.9520
7 100 BMW Team SRM S.Richards/J.Bergmuller BMW M6 GT3 4400 CH 55 01:03:42.7347 31 0:58.1402
8 19 Hogs Breath Cafe/Griffith Corp Mark Griffith (QLD) Mercedes Benz AMG GT 6300 CH 55 01:03:44.3233 37 0:59.0731
9 59 YNA Autosport / McElrea Racing Fraser Ross (VIC) McLaren 650S GT3 3800 CH 55 01:03:47.4819 31 0:58.4095
10 51 AMAC Motorsport Andrew Macpherson (NSW) Lamborghini Huracan 5200 CH 55 01:03:47.7101 26 0:57.8991
11 23 JBS Australia Roger Lago (QLD) Lamborghini R-EX 5200 CH 55 01:03:48.2754 49 0:59.0068
12 7 Darrell Lea Tony Quinn (QLD) McLaren 650S GT3 3800 CH 54 01:03:33.1237 19 1:00.2881
13 3 Ah Apartments Ash Samadi (VIC) Audi R8 LMS 5200 CH 53 01:03:00.7913 37 1:00.3161
DNF 101 DJS Racing Danny Stutterd (VIC) BMW M6 GT3 4400 CH 8 15:22.6684 8 1:05.7460
DNF 11 Objective Racing Tony Walls (NSW) McLaren 650S GT3 3800 CH
DNF 222 Scott Taylor Motorsport Scott Taylor (QLD) Mercedes Benz AMG GT 6208 CH
2017 Aussie Racing Car Series - Race 4
1 64 Western Sydney Motorsport Craig Woods (NSW) Mustang 12 14:13.0124 4 1:05.6769
2 98 National Fire and Safety Jaie Robson (NSW) Camaro 12 14:13.5201 4 1:05.7596
3 1 RDA Brakes / Rinkin Racing James Duckworth (NSW) Camaro 12 14:15.3880 5 1:05.8404
4 75 KKP Motorsport Kel Treseder (QLD) Camaro 12 14:16.5093 4 1:05.4639*
5 25 Motorsport 25 Reece Chapman (NSW) Camaro 12 14:19.3432 8 1:06.0631
6 68 Western Sydney Motorsport Blake Sciberras (NSW) Mustang 12 14:21.9353 8 1:06.4482
7 88 Hertz Chris Stevenson (VIC) Camaro 12 14:27.1668 4 1:06.9822
8 100 Aussie Racing Cars Kent Quinn (QLD) Mustang 12 14:34.6232 5 1:07.3503
9 57 Hynes Racing Sheldon Creed (USA) Nissan Altima 12 14:35.4546 4 1:07.6553
10 4 Variety Group Brendon Tucker (QLD) Camaro 12 14:35.6367 9 1:07.7216
11 72 Western Sydney Motorsport Craig Thompson (NSW) Mustang 12 14:41.7133 4 1:07.8945
12 78 Western Sydney Motorsport Grant Thompson (NSW) Mustang 12 14:41.9219 10 1:07.5194
13 96 Cure for MND Foundation Jeff Watters (VIC) Nissan Altima 12 14:44.8938 10 1:08.4473
14 77 Spray Booth Services Australas Sam Chester (NSW) Commodore 12 14:48.7002 11 1:08.7019
15 11 Advantage Motorsport / Conplex Leigh Bowler (VIC) Camaro 12 14:49.2113 10 1:08.3736
16 2 Sharpe Racing Travis Sharpe (WA) Mustang 12 14:55.3499 4 1:06.4543
17 71 Nissan Financial Services Michael Rinkin (NSW) Camaro 12 14:56.7420 5 1:09.2774
18 15 Lustre Bar Melbourne Emma Clark (VIC) Nissan Altima 12 15:05.3705 4 1:10.0094
19 9 Ruthie Racer Racing Ruth Bowler (VIC) Ford Coupe 11 14:15.1954 4 1:11.8120
20 52 Charlotte Poynting Racing Charlotte Poynting (NSW) Camaro 10 14:21.7273 5 1:08.0467
DNF 6 Silkgate Group Ian Chivas (NSW) Nissan Altima 9 11:24.1145 7 1:09.1100
DNF 34 Barboutis Racing Alex Barboutis (WA) Altima
Stadium Super Trucks - Race 3
1 1 Safecraft Safety Equipment Sheldon Creed (USA) SST 6200 11 16:19.4908 9 1:03.1867
2 7 SPEED Energy/Toyo Tyres/KMC Robby Gordon (USA) SST 6200 11 16:19.5138 10 1:03.6370
3 55 Royal Purple Synthetic Lub. Gavin Harlien (USA) SST 6200 11 16:19.8200 11 1:03.6983
4 83 DeVILBISS/Hawk Perf/KMC Wheels Matt Brabham (QLD) SST 6200 11 16:21.6976 10 1:02.9562
5 57 Road Pod Transport Transformed Bill Hynes (USA) SST 6200 11 16:26.2708 4 1:05.3026
6 410 R&J Batteries/Fuchs/Case IH Ag Greg Gartner (SA) SST 6200 11 16:28.9917 10 1:05.4917
7 13 Western Aust. Fire Protection Beau Robinson (WA) SST 6200 11 16:29.3997 3 1:05.6090
8 50 Tru Fuel/Protect-It Insurance Travis Millburn (SA) SST 6200 11 16:32.7651 10 1:03.6908
9 67 Ridge Ryder 4x4 Acc/SuperCheap Paul Morris (QLD) SST 6200 11 16:33.6092 10 1:02.7814*
10 12 Positive Quality Trailers Shaun Richardson (GBR) SST 6200 11 16:47.4496 8 1:04.1862
11 45 Shannons Ins/Milwaukee Tools Craig Dontas (SA) SST 6200 4 4:29.2611 3 1:06.1861
2017 Virgin Australia Supercars C'ship - Race 8
1 17 Shell V-Power Racing Team Scott McLaughlin Ford Falcon FG/X 5000 83 01:22:17.6422 7 0:57.3546 SS
2 55 Supercheap Auto Racing Chaz Mostert Ford Falcon FG/X 5000 83 01:22:22.2537 2 0:57.4986 SS
3 88 Red Bull Holden Racing Aust Jamie Whincup Holden Commodore VF 5000 83 01:22:23.5234 2 0:57.5262 SS
4 5 The Bottle-O Racing Team Mark Winterbottom Ford Falcon FG/X 5000 83 01:22:30.7971 30 0:57.4374 SS
5 19 TEKNO Woodstock Racing Will Davison Holden Commodore VF 5000 83 01:22:32.3424 58 0:57.4947 SS
6 97 Red Bull Holden Racing Aust Shane Van Gisbergen Holden Commodore VF 5000 83 01:22:32.7159 67 0:57.3771 SS
7 12 Shell V-Power Racing Team Fabian Coulthard Ford Falcon FG/X 5000 83 01:22:34.0603 63 0:56.4314*SS
8 888 TeamVortex Craig Lowndes Holden Commodore VF 5000 83 01:22:48.8549 11 0:56.8820 SS
9 33 Wilson Security Racing GRM Garth Tander Holden Commodore VF 5000 83 01:22:54.4524 28 0:57.1086 SS
10 8 BIANTE 1:1 Nick Percat Holden Commodore VF 5000 83 01:22:58.3529 58 0:57.7228 SS
11 34 Wilson Security Racing GRM James Moffat Holden Commodore VF 5000 83 01:23:00.8728 32 0:57.2941 SS
12 6 Monster Energy Racing Cameron Waters Ford Falcon FG/X 5000 83 01:23:01.6061 10 0:57.0497 SS
13 56 MEGA Racing Jason Bright Ford Falcon FG/X 5000 83 01:23:01.7594 62 0:57.5132 SS
14 2 Mobil 1 HSV Racing Scott Pye Holden Commodore VF 5000 83 01:23:10.7262 30 0:57.4473 SS
15 15 Sengled Racing Rick Kelly Nissan Altima 5000 83 01:23:12.2236 30 0:57.4198 SS
16 9 Erebus Penrite Racing David Reynolds Holden Commodore VF 5000 83 01:23:13.7799 20 0:57.6148 SS
17 14 Freightliner Racing Tim Slade Holden Commodore VF 5000 83 01:23:15.5058 27 0:57.9138 SS
18 7 carsales Racing Todd Kelly Nissan Altima 5000 83 01:23:16.0722 62 0:57.4302 SS
19 23 Nissan Motorsport Michael Caruso Nissan Altima 5000 82 01:22:18.4199 32 0:57.1830 SS
20 18 Preston Hire Racing Lee Holdsworth Holden Commodore VF 5000 82 01:22:18.8843 59 0:57.3121 SS
21 99 Erebus GB Galvanizing Racing Dale Wood Holden Commodore VF 5000 82 01:22:20.2638 57 0:57.9295 SS
22 22 Mobil 1 HSV Racing James Courtney Holden Commodore VF 5000 82 01:22:34.6118 59 0:57.1517 SS
23 21 Team CoolDrive Tim Blanchard Holden Commodore VF 5000 82 01:22:40.5197 70 0:57.1908 SS
24 78 Team Harvey Norman Simona De Silvestro Nissan Altima 5000 82 01:22:41.7013 62 0:57.1916 SS
25 62 Lucas Dumbrell Motorsport Alex Rullo Holden Commodore VF 5000 81 01:22:44.3517 55 0:57.8000 SS
26 3 Repair Management Aust Racing Matthew Brabham Holden Commodore VF 5000 80 01:22:24.6623 70 0:58.4148 SS
2017 CAMS Jayco Australian Formula 4 C'ship - Race 3
1 73 McDonald's / Dependable Sheds Cameron Shields (QLD) Mygale M14-F4 16 17:36.7530 15 0:59.5115*
2 97 AGI Sport Nick Rowe (WA) Mygale M14-F4 16 17:38.0546 15 0:59.7101
3 7 Zagame Tyler Everingham (NSW) Mygale M14-F4 16 17:38.2995 15 0:59.6243
4 91 Team BRM Josh Denton (SA) Mygale M14-F4 16 17:39.0331 16 0:59.6832
5 78 Team BRM/Coco's Aaron Love (WA) Mygale M14-F4 16 17:40.5209 8 0:59.9846
6 27 BRM/CoolDrive/Fallon Develop. Simon Fallon (VIC) Mygale M14-F4 16 17:42.9546 9 0:59.9103
7 11 BRM/Charman Earth Moving Zane Morse (ACT) Mygale M14-F4 16 17:43.6515 8 1:00.0945
8 44 AGI Sport Sage Murdoch (NSW) Mygale M14-F4 16 17:44.9692 16 1:00.2078
9 30 Team BRM Liam Lawson (NZ) Mygale M14-F4 16 17:46.9836 5 0:59.7522
10 76 AGI Sport Zakkary Best (VIC) Mygale M14-F4 16 17:47.2742 9 1:00.6822
11 61 JDR/Real Equity Real Estate Jordan Mazzaroli (NSW) Mygale M14-F4 16 17:47.3767 8 1:00.0851
12 21 AGI Sport Harley Haber (NSW) Mygale M14-F4 16 17:49.6341 9 1:00.1390
DNF 5 Zagame / Ray White Ryan Suhle (QLD) Mygale M14-F4 8 8:10.0276 8 1:00.0296
MEETING POINTS
2017 Aussie Racing Car Series
Pos Car Competitor/Team Driver Vehicle R1 R2 R3 R4 Total
1 98 National Fire and Safety Jaie Robson (NSW) Camaro 48 49 48 100 245
2 1 RDA Brakes / Rinkin Racing James Duckworth (NSW) Camaro 49 50 47 98 244
3 75 KKP Motorsport Kel Treseder (QLD) Camaro 50 47 50 96 243
4 25 Motorsport 25 Reece Chapman (NSW) Camaro 46 45 51 94 236
5 88 Hertz Chris Stevenson (VIC) Camaro 44 44 45 90 223
6 68 Western Sydney Motorsport Blake Sciberras (NSW) Mustang 47 48 31 92 218
7 2 Sharpe Racing Travis Sharpe (WA) Mustang 45 46 46 74 211
8 4 Variety Group Brendon Tucker (QLD) Camaro 42 40 32 86 200
9 72 Western Sydney Motorsport Craig Thompson (NSW) Mustang 41 41 34 84 200
10 78 Western Sydney Motorsport Grant Thompson (NSW) Mustang 39 39 33 82 193
11 52 Charlotte Poynting Racing Charlotte Poynting (NSW) Camaro 40 42 44 66 192
12 11 Advantage Motorsport / Conplex Leigh Bowler (VIC) Camaro 35 38 41 76 190
13 96 Cure for MND Foundation Jeff Watters (VIC) Nissan Altima 37 30 42 80 189
14 77 Spray Booth Services Australas Sam Chester (NSW) Commodore 36 36 39 78 189
15 100 Aussie Racing Cars Kent Quinn (QLD) Mustang 30 33 35 88 186
16 71 Nissan Financial Services Michael Rinkin (NSW) Camaro 34 37 43 72 186
17 34 Barboutis Racing Alex Barboutis (WA) Altima 43 43 36 62 184
18 64 Western Sydney Motorsport Craig Woods (NSW) Mustang 51 51 49 30 181
19 15 Lustre Bar Melbourne Emma Clark (VIC) Nissan Altima 31 35 38 70 174
20 6 Silkgate Group Ian Chivas (NSW) Nissan Altima 38 32 40 64 174
21 9 Ruthie Racer Racing Ruth Bowler (VIC) Ford Coupe 32 31 37 68 168
22 57 Hynes Racing Bill Hynes (USA) Nissan Altima 33 34 0 0 67
2017 CAMS Jayco Australian Formula 4 C'ship
1 73 McDonald's / Dependable Sheds Cameron Shields (QLD) Mygale M14-F4 25 10 25 60
2 97 AGI Sport Nick Rowe (WA) Mygale M14-F4 12 18 18 48
3 7 Zagame Tyler Everingham (NSW) Mygale M14-F4 18 12 15 45
4 30 Team BRM Liam Lawson (NZ) Mygale M14-F4 15 25 2 42
5 91 Team BRM Josh Denton (SA) Mygale M14-F4 10 15 12 37
6 78 Team BRM/Coco's Aaron Love (WA) Mygale M14-F4 2 2 10 14
7 27 BRM/CoolDrive/Fallon Develop. Simon Fallon (VIC) Mygale M14-F4 6 0 8 14
8 11 BRM/Charman Earth Moving Zane Morse (ACT) Mygale M14-F4 1 6 6 13
9 61 JDR/Real Equity Real Estate Jordan Mazzaroli (NSW) Mygale M14-F4 8 4 0 12
10 5 Zagame / Ray White Ryan Suhle (QLD) Mygale M14-F4 4 8 0 12
11 44 AGI Sport Sage Murdoch (NSW) Mygale M14-F4 0 0 4 4
12 76 AGI Sport Zakkary Best (VIC) Mygale M14-F4 0 1 1 2
13 21 AGI Sport Harley Haber (NSW) Mygale M14-F4 0 0 0 0
2017 CAMS Australian GT Championship
1 911 MEGA Racing Liam Talbot (QLD) Porsche 911 GT3-R 3 10 100 40 153
2 74 Valvoline K.van der Linde/G.Emery Audi R8 LMS 8 6 60 70 144
3 44 Supabarn Supermarkets James Koundouris (ACT) Audi R8 LMS 10 1 40 84 135
4 14 PM Motorpsort Peter Major (WA) Lamborghini R-EX 6 2 18 100 126
5 59 YNA Autosport / McElrea Racing Fraser Ross (VIC) McLaren 650S GT3 2 8 84 28 122
6 8 WM Waste Management Services Max Twigg (VIC) Mercedes Benz AMG GT 0 4 50 50 104
7 24 Moveitnet / AFS Tony Bates Mercedes Benz AMG GT 0 0 23 60 83
8 11 Objective Racing Tony Walls (NSW) McLaren 650S GT3 0 7 70 0 77
9 51 AMAC Motorsport Andrew Macpherson (NSW) Lamborghini Huracan 4 0 36 24 64
10 19 Hogs Breath Cafe/Griffith Corp Mark Griffith (QLD) Mercedes Benz AMG GT 0 3 28 32 63
11 100 BMW Team SRM S.Richards/J.Bergmuller BMW M6 GT3 1 0 24 36 61
12 3 Ah Apartments Ash Samadi (VIC) Audi R8 LMS 0 5 20 18 43
13 222 Scott Taylor Motorsport Scott Taylor (QLD) Mercedes Benz AMG GT 0 0 32 0 32
14 7 Darrell Lea Tony Quinn (QLD) McLaren 650S GT3 0 0 10 20 30
15 23 JBS Australia Roger Lago (QLD) Lamborghini R-EX 5 0 0 23 28
16 124 Kentucky Fried Chicken Gary Higgan (VIC) Audi R8 LMS 7 0 13 0 20
17 101 DJS Racing Danny Stutterd (VIC) BMW M6 GT3 0 0 15 0 15
18 5 GT Motorsport Greg Taylor (NSW) Audi R8 LMS 0 0 0 0 0
Stadium Super Trucks
1 1 Safecraft Safety Equipment Sheldon Creed (USA) SST 3 2 5 12 8 12 42
2 7 SPEED Energy/Toyo Tyres/KMC Robby Gordon (USA) SST 1 3 4 9 12 11 40
3 83 DeVILBISS/Hawk Perf/KMC Wheels Matt Brabham (QLD) SST 5 5 2 3 10 9 34
4 67 Ridge Ryder 4x4 Acc/SuperCheap Paul Morris (QLD) SST 4 4 3 10 9 4 34
5 55 Royal Purple Synthetic Lub. Gavin Harlien (USA) SST 2 0 1 2 11 10 26
6 50 Tru Fuel/Protect-It Insurance Travis Millburn (SA) SST 0 1 0 11 7 5 24
7 410 R&J Batteries/Fuchs/Case IH Ag Greg Gartner (SA) SST 0 0 0 8 6 7 21
8 57 Road Pod Transport Transformed Bill Hynes (USA) SST 0 0 0 7 2 8 17
9 13 Western Aust. Fire Protection Beau Robinson (WA) SST 0 0 0 4 3 6 13
10 45 Shannons Ins/Milwaukee Tools Craig Dontas (SA) SST 0 0 0 6 5 2 13
11 12 Positive Quality Trailers Shaun Richardson (GBR) SST 0 0 0 5 4 3 12
12 75 Always Evolving/AerNow Jake Kostecki (WA) SST 0 0 0 1 0 0 1
2017 Virgin Australia Supercars C'ship
1 Fabian Coulthard 35 138 111 0 150 150 54 138 96 802
2 Shane Van Gisbergen 0 150 150 0 84 120 57 120 102 783
3 Jamie Whincup 0 102 102 0 129 138 51 129 129 780
4 Scott McLaughlin 0 54 138 0 138 78 63 150 150 771
5 Chaz Mostert 0 84 129 0 96 72 150 102 138 771
6 Mark Winterbottom 0 60 63 0 66 90 138 111 120 648
7 Garth Tander 0 69 72 0 78 129 96 78 84 606
8 Craig Lowndes 15 90 78 0 120 69 36 96 90 564
9 Cameron Waters 35 120 90 0 102 48 102 48 69 544
10 James Moffat 0 78 57 0 48 63 120 69 72 507
11 David Reynolds 0 51 69 0 111 0 129 84 57 501
12 Tim Slade 0 63 96 0 90 51 48 66 54 468
13 Michael Caruso 0 72 39 0 57 111 78 51 48 456
14 Todd Kelly 35 39 84 0 51 102 72 72 51 436
15 James Courtney 0 129 120 0 0 42 45 54 39 429
16 Rick Kelly 0 111 54 0 0 57 84 63 60 429
17 Lee Holdsworth 0 66 51 0 54 39 111 60 45 426
18 Scott Pye 0 57 48 0 69 54 69 45 63 405
19 Will Davison 0 0 66 0 0 84 0 90 111 351
20 Jason Bright 0 42 60 0 0 96 30 57 66 351
21 Simona De Silvestro 0 45 36 0 60 66 66 36 33 342
22 Nick Percat 0 96 0 0 72 0 42 39 78 327
23 Tim Blanchard 0 48 42 0 0 60 60 27 36 273
24 Dale Wood 25 0 45 0 63 0 90 42 42 257
25 Alex Rullo 0 36 30 0 0 0 39 33 30 168
26 Taz Douglas 0 33 33 0 0 45 33 - - 144
27 Matthew Brabham 0 - - - - - - 30 27 57
TEAM POINTS
Pos Team Penalty R1 R2 R3 R4 R5 R6 R7 R8 Total
1 Shell V-Power Racing Team 0 192 249 0 288 228 117 288 246 1608
2 Red Bull Holden Racing Aust 0 252 252 0 213 258 108 249 231 1563
3 Prodrive Racing (Aust) Pty Ltd 0 180 153 0 168 138 240 159 189 1227
4 Wilson Security Racing GRM 0 147 129 0 126 192 216 147 156 1113
5 Nissan Motorsport 0 150 138 0 51 159 156 135 111 900
6 Mobil 1 HSV Racing 0 186 168 0 69 96 114 99 102 834
7 Nissan NISMO 0 117 75 0 117 177 144 87 81 798
8 Erebus Motorsport 0 51 114 0 174 0 219 126 99 783
9 Supercheap Auto Racing 0 84 129 0 96 72 150 102 138 771
10 Brad Jones Racing 96 159 96 0 162 51 90 105 132 699
11 Team Vortex 0 90 78 0 120 69 36 96 90 579
12 Preston Hire Racing 0 66 51 0 54 39 111 60 45 426
13 LD Motorsport 0 69 63 0 0 45 72 63 57 369
14 TEKNO Woodstock Racing 0 0 66 0 0 84 0 90 111 351
15 MEGA Racing 0 42 60 0 0 96 30 57 66 351
16 Team CoolDrive 0 48 42 0 0 60 60 27 36 273