CAMS WA Speed Event series
Collie Motorplex.WA.
MSW Coalcliff Plant Hire Sprint - Rd 3 CAMS WA SES
These images were shot of the various drivers in the different classes at the CAMS Speed Sprint Round 3 held at the Collie Motorplex on Sunday 18-3-18
Select an Image
Mouse over Image to Control the Slide Show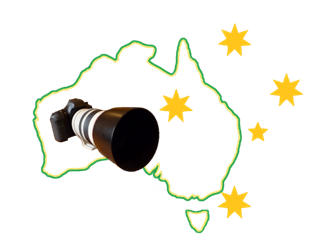 Sport Pixx Sport Photography.
Perth.Western Australia.
| | | | | | | | | | |
| --- | --- | --- | --- | --- | --- | --- | --- | --- | --- |
| Pos | Car | Driver | Vehicle | Cap | Cl | lap | F/lap | Time | Gap |
| 1. | 22. | Peter Morley | OMS CF10 | 1298 | 10 | 3 | 3 | 0:44.5949* | |
| 2. | 117 | Rhyan Shapkaris | Mini Monte Carlo | 1188 | 13 | 11 | 3 | 0:46.7531 | 0:02.1582 |
| 3. | 77 | Marcel Every | Fisher Fury | 1000 | 6 | 11 | 5 | 0:48.8240 | 0:04.2291 |
| 4. | 17 | Ray Ferrari | Clubman SEW | 1999 | 6 | 2 | 2 | 0:48.9885 | 0:04.3936 |
| 5. | 58 | Rob Dalgleish | Subaru GC8 | 2500 | 9 | 9 | 7 | 0:49.1690 | 0:04.5741 |
| 6. | 38 | Richard Miller | Nissan Skyline GTR | 2568 | 9 | 11 | 5 | 0:49.3747 | 0:04.7798 |
| 7. | 37 | Stephen Dougherty | BMW 2002 | 1996 | 8 | 15 | 3 | 0:49.4425 | 0:04.8476 |
| 8. | 142 | Bill Stagoll | Mitsubishi Evo9 | 1996 | 8 | 15 | 15 | 0:50.1899 | 0:05.5950 |
| 9. | 622 | Harry Wilson | Subaru WRX | 2500 | 8 | 15 | 6 | 0:50.6008 | 0:06.0059 |
| 10. | 607 | Adrian Hornsby | Mazda RX7 | 5700 | 16 | 9 | 5 | 0:50.8377 | 0:06.2428 |
| 11. | 2 | David Fielding | TRF LeMans | 2000 | 5 | 14 | 14 | 0:50.8499 | 0:06.2550 |
| 12. | 6 | Luke Prior | Westfield SEW | 1800 | 6 | 11 | 11 | 0:50.9620 | 0:06.3671 |
| 13. | 66 | Craig Saywell | Mazda RX3 Coupe | 1308 | 3B | 15 | 15 | 0:51.4177 | 0:06.8228 |
| 14. | 16 | Colin Youd | 90 Westfield | 1998 | 6 | 4 | 1 | 0:52.0415 | 0:07.4466 |
| 15. | 615 | Peter Morley | Ford Focus | 2300 | 8 | 15 | 13 | 0:52.2335 | 0:07.6386 |
| 16. | 609 | Mendo Joncevski | Ford Mustang | 5000 | 3B | 15 | 14 | 0:52.5801 | 0:07.9852 |
| 17. | 33 | Trent Eather | Mitsubishi Starion | 2000 | 3B | 14 | 14 | 0:52.6565 | 0:08.0616 |
| 18. | 15 | Bill Meeke | Mitsubishi Evo8 | 1997 | 8 | 15 | 5 | 0:53.0958 | 0:08.5009 |
| 19. | 44 | Jim Falconer | Holden Torana | | 3B | 15 | 2 | 0:53.4973 | 0:08.9024 |
| 20. | 125 | Ralph Thomas | Nissan 200SX | 1998 | 4B | 7 | 6 | 0:53.5053 | 0:08.9104 |
| 21. | 111 | Steve Metlitzky | Lotus Elise S1 | 1800 | 4A | 3 | 2 | 0:53.5320 | 0:08.9371 |
| 22. | 621 | Garry Utterson | Torana SLR 5000 | 5000 | 3B | 15 | 3 | 0:53.8259 | 0:09.2310 |
| 23. | 186 | Tom Van Kann | Toyota FT86 | 2000 | 5 | 3 | 1 | 0:53.9479 | 0:09.3530 |
| 24. | 606 | Mark Hallam | Ford Escort Mexico | 1993 | 2A | 10 | 2 | 0:54.3218 | 0:09.7269 |
| 25. | 604 | Nick Hansen | Ford Mustang | 5000 | 11B | 15 | 7 | 0:54.5338 | 0:09.9389 |
| 26. | 92 | Adrian Kirk-Burnnand | Renault Megane | 2000 | 13 | 11 | 3 | 0:54.5946 | 0:09.9997 |
| 27. | 25 | Bill McLaren | Subaru WRX STI | 2000 | 8 | 14 | 2 | 0:54.6704 | 0:10.0755 |
| 28. | 20 | Des Leeder | Toyota MR2 AW11 | 1587 | 4A | 14 | 2 | 0:54.6988 | 0:10.1039 |
| 29. | 611 | Peter Knox | VT Commodore Sedan | 3800 | 13 | 15 | 15 | 0:54.7865 | 0:10.1916 |
| 30. | 78 | Ian Farmilo | Ford Escort MK2 | 2000 | 3A | 14 | 5 | 0:54.9560 | 0:10.3611 |
| 31. | 72 | Ray Miles | Leyland Mini Clubman | 1800 | 3A | 15 | 6 | 0:55.1579 | 0:10.5630 |
| 32. | 43 | Richard Cox | Toyota MR2 | 2000 | 4A | 14 | 2 | 0:55.1887 | 0:10.5938 |
| 33. | 39 | Scott Bennett | Morris Cooper S | 1298 | 2A | 15 | 2 | 0:55.1961 | 0:10.6012 |
| 34. | 888 | Graeme Adamson | Ford Escort MK1 | 1998 | 3A | 14 | 14 | 0:55.2989 | 0:10.7040 |
| 35. | 602 | Tim Branch | Mitsubishi Starion | 2000 | 2B | 11 | 10 | 0:55.4466 | 0:10.8517 |
| 36. | 162 | Terry Fielding | TRF LeMans | 2000 | 5 | 15 | 3 | 0:55.4540 | 0:10.8591 |
| 37. | 179 | Scott Sims | VW Golf Gti | 1984 | 13 | 14 | 6 | 0:55.7732 | 0:11.1783 |
| 38. | 99 | Vicky Saywell | Mazda RX3 Coupe | 1308 | 3B | 14 | 5 | 0:56.1228 | 0:11.5279 |
| 39. | 139 | Ross Bennett | Morris Cooper S | 1298 | 2A | 15 | 2 | 0:56.1902 | 0:11.5953 |
| 40. | 73 | Arran Birmingham | Ford Escort | 2000 | 3A | 14 | 6 | 0:56.7466 | 0:12.1517 |
| 41. | 95 | Malcolm Bowden | Morris Mini | 1380 | 2A | 8 | 3 | 0:56.8682 | 0:12.2733 |
| 42. | 610 | James King | Renault CL10 172 | 1998 | 11A | 15 | 15 | 0:58.0674 | 0:13.4725 |
| 43. | 26 | Clive Pewsey | Subaru Impreza WRX | 2500 | 8 | 15 | 14 | 0:58.6504 | 0:14.0555 |
| 44. | 31 | Russell Riley | Mini Cooper S | 1294 | 2A | 15 | 7 | 0:58.9865 | 0:14.3916 |
| 45. | 601 | Kenneth Blackwood | Toyota 86 | 2000 | 4QA | 15 | 11 | 0:59.3949 | 0:14.8000 |
| 46. | 70 | Richard Wrait | 1971 Ford Escort | 1998 | 2A | 11 | 6 | 0:59.4593 | 0:14.8644 |
| 47. | 18 | Ron Norder | BMW 318i | 1800 | 13 | 15 | 7 | 1:03.0503 | 0:18.4554 |
| 48. | 50 | Chris Szewczuk | Holden Torana | 202 | 2B | 14 | 6 | 1:05.8411 | 0:21.2462 |
| DNS | 603 | Peter Callo | Nissan | 3500 | 4B | | | | |
| | | | | | | | | | |
LF Performance 2018 CAMS WA Speed Event Series - Round 3