Sport Pixx Sport Photography.
Perth.Western Australia.
Quit Targa West Tarmac Rally 2016
11th + 14th August '16..
Barbagallo Raceway. Perth.WA.
ZIG ZAGS + Whiteman Park.Perth.WA.
Select an Image
Mouse over Image to Control the Slide Show...
These photo's where taken at the ZIG ZAGS ,Barbagallo Raceway and at Whiteman Park .
If your car isn't in the Slide Show ,email me your Race number and I'll send you a Thumbnail Image.
If you would like to order an Image ,go to my contact page or email me sportpixx@hotmail.com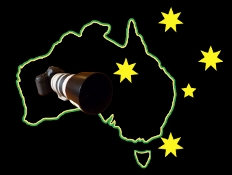 | | | | | | | |
| --- | --- | --- | --- | --- | --- | --- |
| Veh Number | Crew | Vehicle | Cat/Class | Tot Time | Ov/All Pos | Overall Marg |
| Challenge/Classic | | | | | | |
| 3C | Peake-Hackett | 1988 BMW M3 | LC | 2.19:43 | 1 | 00:00 |
| 1C | Thompson – Sanderson | 1977 Porsche 911 RS | LC | 2.24:06 | 2 | 04:23 |
| 14C | Fischer – Paul | 1967 Triumph TR4a | EC | 2.32:30 | 3 | 12:47 |
| 82C | Lunsman – Lunsman | 1971 Ford Capri Perana | EC | (-1)2.19:06 | 4 | 00:00 |
| Challenge Modern | | | | | | |
| 66C | Gunson – Wilde | 2001 Mitsubishi Lancer Evo 7 | EM | 2.13:19 | 1 | 00:00 |
| 10C | Watts – Watts | 2010 Mitsubishi Lancer Evo 10 | OM | 2.13:31 | 2 | 00:12 |
| 28C | Zani – Mortimer | 2015 HSV VFGTS | MM | 2.15:02 | 3 | 01:43 |
| 92C | VanKaan – Kirkhouse | 2007 Honda Civic Type R | SR2 | 2.20:23 | 4 | 07:04 |
| 77C | Eglan – Sadler | 2009 HSV VE Clubsport | MM | 2.20:45 | 5 | 07:26 |
| 86C | Bently – Klatt | 2014 Toyota 86 | SR2 | 2.30:36 | 6 | 17:17 |
| 21C | Oliver – Griffith | 2002 HSV Clubsport R8 | EM | (-1)2.33:37 | 7 | 00:00 |
| 99C | Law – Butler | 2014 BMW I3 | SR2 | (-1)2.43:04 | 8 | 00:00 |
| Competition Classic | | | | | | |
| 16 | Gunson – Armenti | 1971 Ford Capri Perana | EC | 1.59:43 | 1 | 00:00 |
| 80 | Dobson – Jones | 1975 Triumph TR7 V8 | LC | 2.02:40 | 2 | 02:57 |
| 78 | Lingford – Curtis | 1973 Datsun 240Z | LC | 2.06:11 | 3 | 06:28 |
| 2 | Lake – Hall | 1971 Datsun 240Z | EC | 2.08:04 | 4 | 08:21 |
| 65 | Stewart – Zonatti | 1965 Ford Mustang Fastback GT350 | EC | 2.08:24 | 5 | 08:41 |
| 64 | Crute – Gusterson | 1965 Ford Mustang | EC | 2.17:21 | 6 | 17:38 |
| 52 | List – Gielingh-Jones | 1980 Ford Escort RS 2000 mk 2 | LC | 2.18:38 | 7 | 18:55 |
| 25 | Miles – Miles | 1981 Holden Commodore | LC | 2.20:22 | 8 | 20:39 |
| 32 | Turner – Butcher | 1964 Ford Falcon Sprint | EC | 2.21:20 | 9 | 21:37 |
| 5 | Romyn – Wilkinson | 1977 Holden Torana A9X | LC | (-4)2.13:51 | 10 | 00:00 |
| 8 | Wiese – Cockram | 1976 Holden Torana LX | Inv | ----- | | |
| Competition Modern | | | | | | |
| 58 | Major – Flood | 2004 Porsche 996 Turbo | OM | 1.55:08 | 1 | 00:00 |
| 34 | White – Thompson | 2006 Misubishi Lancer Evo 9 | OM | 1.55:54 | 2 | 00:46 |
| 30 | Liddle – Lloyd | 2009 Mitsubishi Lancer Evo 10 | SR4 | 1.56:34 | 3 | 01:26 |
| 23 | Herridge – Hayes | 2009 Subaru WRX STI | OM | 1.56:46 | 4 | 01:38 |
| 73 | Jones – Feaver | 1998 Subura Impreza WRX STI RA5 | EM | 1.57:09 | 5 | 02:01 |
| 42 | Stagoll - Stagoll | 2003 Mitsubishi Lancer Evo 8RS | OM | 1.57:16 | 6 | 02:08 |
| 36 | Heaton – Ash | 2010 Mitsubishi Lancer Evo 10 | OM | 1.58:36 | 7 | 03:28 |
| 33 | Conacher – Conacher | 2008 Nissan R35 GTR | OM | 1.58:49 | 8 | 03:41 |
| 96 | Templeman - Howlett | 2003 Mitsubishi Lancer Evo 8 | OM | 1.59:37 | 9 | 04:29 |
| 40 | Renshaw – McDonald | 2008 Holden VE SS Ute | MM | 2.02:49 | 10 | 07:41 |
| 18 | Richards – Oliver | 2015 Porsche Cayman GT4 | SR2 | 2.03:19 | 11 | 08:11 |
| 88 | Beardwood – Duckworth | 2011 Holden VE Ute | MM | 2.04:05 | 12 | 08:57 |
| 94 | Stevenson – Stevenson | 2003 HSV VY Maloo R8 Ute | MM | 2.04:53 | 13 | 09:45 |
| 57 | Williams – Williams | 1998 Nissan 180 SX | EM | 2.05:07 | 14 | 09:59 |
| 27 | O'Dowd – Searcy | 2006 Lamborgini Gallardo | OM | 2.05:49 | 15 | 10:41 |
| 41 | Ellement – McLardy | 2009 Ford Focus | OM | 2.06:46 | 16 | 11:38 |
| 97 | Goldie – Hevron | 2002 Mitsubishi Lancer Evo 7 | EM | 2.07:19 | 17 | 12:11 |
| 4 | Civil – Tatnell | 2005 Mitsubishi Lancer Evo 9 | OM | 2.07:53 | 18 | 12:45 |
| 51 | Pummer – Robins | 2006 Subaru Impreza WRX STI | OM | 2.05:59 | 19 | 14:51 |
| 7 | Gascoigne - Law | 1999 Mitsubishi Lancer Evo 6.5 TME | EM | 2.10:53 | 20 | 15:45 |
| 46 | Wearn – Wearn | 2001 Mazda RX7 | EM | 2.11:40 | 21 | 16:32 |
| 12 | Youd – Wrait | 2003 Mitsubishi Lancer Evo 8 | OM | 2.19:23 | 22 | 24:15 |
| 17 | Parker – Conway | 2011 Subaru WRX STI | OM | (-1)2.12:32 | 23 | 00:00 |
| 24 | Slater – Harbron | 1999 Porsche GT3 | EM | (-2)2.02:35 | 24 | 00:00 |
| 19 | Brockbank – Geissmann | 2000 Mitsubishi Evo 6 | EM | (-2)2.04:45 | 25 | 00:00 |
| 22 | Gilbert – Allen | 2009 HSV Clubsport R8 | MM | (-2)2.12:28 | 26 | 00:00 |
| 62 | Rullo – Marquet | 2012 Nissan R35 GTR | OM | (-10)2.12:44 | 27 | 00:00 |
| 35 | Nutton – Frank | 1999 Mitsubishi Lancer Evo 6 | EM | EXC | EXC | |
| 45 | Edmonds – Habib | 2010 Renult Clio RS | SR2 | DNF | DNF | |
| 48 | Hawley – McEwen | 2000 Nissan Skyline GTR R34 V- SPE | EM | DNF | DNF | |
| 54 | Wade – Kennedy | 2005 Mitsubishi Lancer Evo 8 | OM | DNF | DNF | |
| 43 | Parker – Beresford | 1993 Nissan Skyline R33 | Inv | DNF | DNF | |
| 6 | Chandler – McGrath | 1989 Nissan Skyline R32 | Inv | DNF | | |
| | | | | | | |
| | | | | | | |
| | | | | | | |
| | | | | | | |